ACF is a contemporary streetwear brand with an eco and ethical ethos. The brand "knows no gender" when it comes to clothing as "Equality and the Environment are in the company's DNA, which is why most of their pieces are gender-neutral, which means suitable for both male and female.
They use bold silhouettes and unique color combinations to create pieces that can be worn forever and would last a lifetime. Their collections contain a mixture of trans-seasonal pieces that can take you from North to South and East to West. The company's mantra is "it's better to do a little of something than a lot of nothing " and they are challenging the way most fashion labels are run.
ACF sees themselves as ethical warriors and eco ninjas by changing the way they do business. ACF design mission is to make chic streetwear for the ethicality and environmentally conscious consumer. This is a brand that allows the consumer to dress in stylish, modern clothes while contributing to a greener planet and promoting the use of recycled fabrics.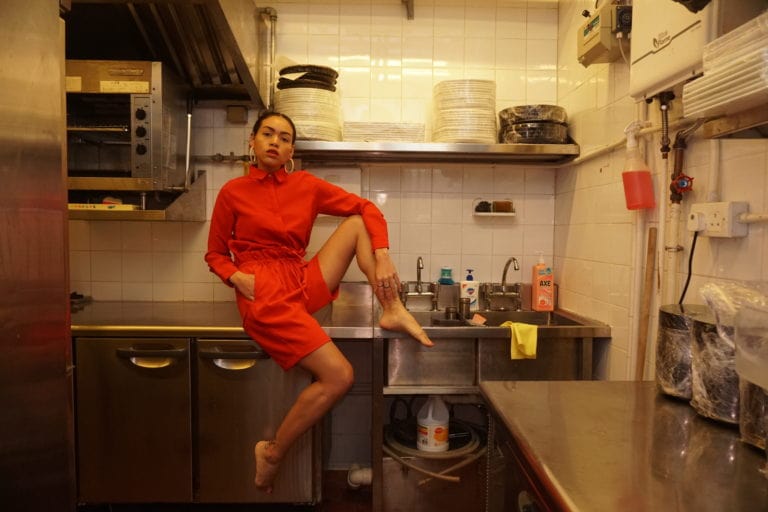 Fabrics
A.C.F's procure fabrics from what's known to be "deadstock", textiles that would otherwise be thrown away by factories. They used a lot of "Tencel" and "Viscose" fabrics, these materials are recycled and use a fraction of the amount of water and energy used to make cotton. These also means that the company eliminates gallons of water from the production process, and avoid using harmful chemical dyes.
A.C.F is using Polyurethane (PU) as a chic leather alternative instead of using fur, leather, wool, or silk. Although PU isn't perfectly eco-friendly fabric, it is made from synthetic fibers. It is a "rescued PU" that would have been in the landfill. This is why none of their fabrics derive from animal materials which makes all of their products 100% vegan.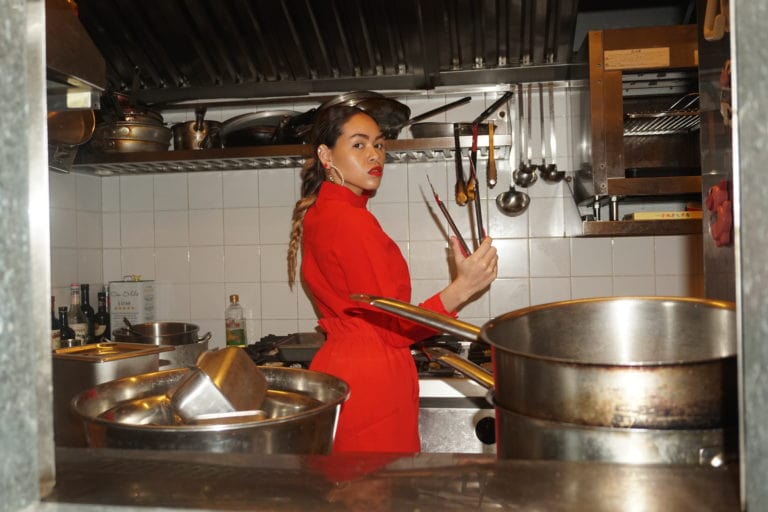 The Designer
A.C.F stands for Alexandra Caroline Foster (Founder, and CEO) Beneath the three little letters is a brand with three big principles: Environmentally friendly, Ethically responsible and Vegan. Combining unisex, gender-neutral pieces that are both utilitarian, A.C.F is designed for both men and women. Founded on the belief inequality and the environment, their sensible pieces proves that style and sustainability can happily co-exist.
She moved to Hong Kong in March 2016 with strong core values, a resilient mindset, and a desire to create a meaningful shift in the fashion industry. From starting her journey alone in the city to running a successful brand with her own team of "ethical warriors", she proves that hard work and dedication are key ingredients that make goals a reality.
Alexandra Caroline Foster believes that it's wasteful to design two separate things that are basically the same thing. She added, "I wear my boyfriend's clothes all the time so why wouldn't we just put a little more extra thought into each piece to make sure it is gender-neutral,"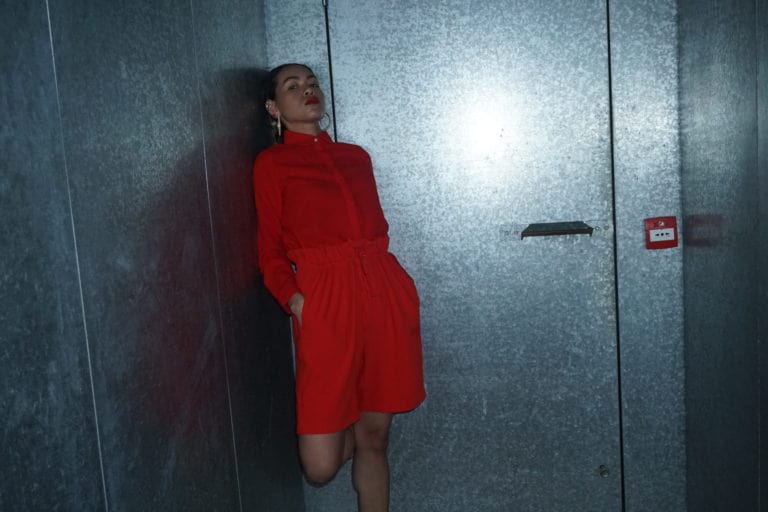 New Trend Collections
A.C.F's brand is making people understand the phrase "gender-neutral", in which doesn't have to mean oversized, Ill-fitting or boring, It is vibrant, accepting and forward-thinking. Farren Shirt – this is a gender-fluid mandarin collar shirt inspired by our Hong Kong base. Crafted from lightweight Tencel with a slight stretch, this drapes amazingly with a perfect classic fit, featuring tortoiseshell buttons, a slightly curved hem, neat topstitch finishes and pleat details on the sleeve.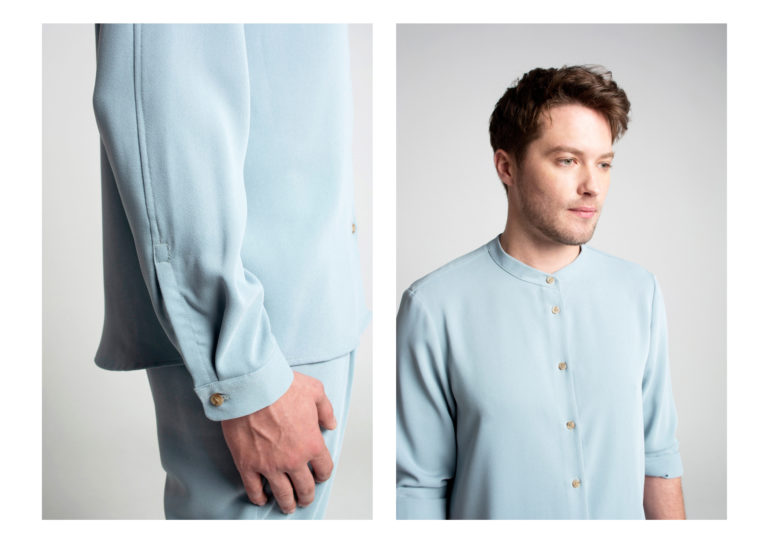 Foster Sweatshirt – A.C.F's first sweatshirt crafted from luxurious Japanese terry cotton features a Crewneck with a clean, screen printed graphics "deadstock" which tells the story of our circular production – Made from 100% Japanese deadstock fabric, eliminating textile waste. Basically, helping save the planet.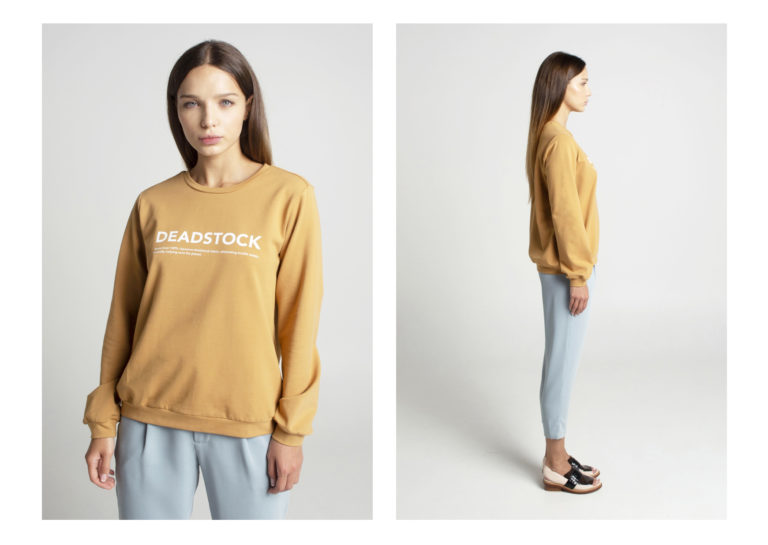 The iconic ACF track pants reimagined into wide tapered trouser. With their contemporary cool aesthetic and a focus on comfort and style, these can be worn day-in-day-out. Made from faux suede fabric in a slim cut means they slouch in just the right way. Detailed with an elastic waistband and drawstring – wear yours with fresh kicks. Big comfy side seam pockets with an extra nifty back pocket positioning so you don't sit on your wallet or phone when you sit down.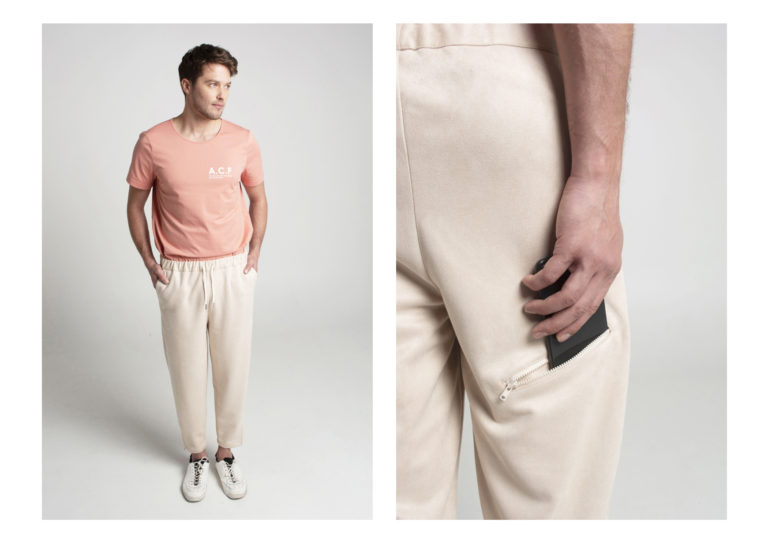 Their best-sellers are back! The chino-style trousers were cut in a relaxed fit with a tapered shape. Crafted from lightweight Tencel with a slight stretch, this drapes amazingly with a perfect classic fit. These are perfect for work, with sneakers or dressed up. Designed to sit on the hips or waist, they have pleats at the front, detailed tortoiseshell waistband buttons, classic belt loops, and big comfy side seam pockets.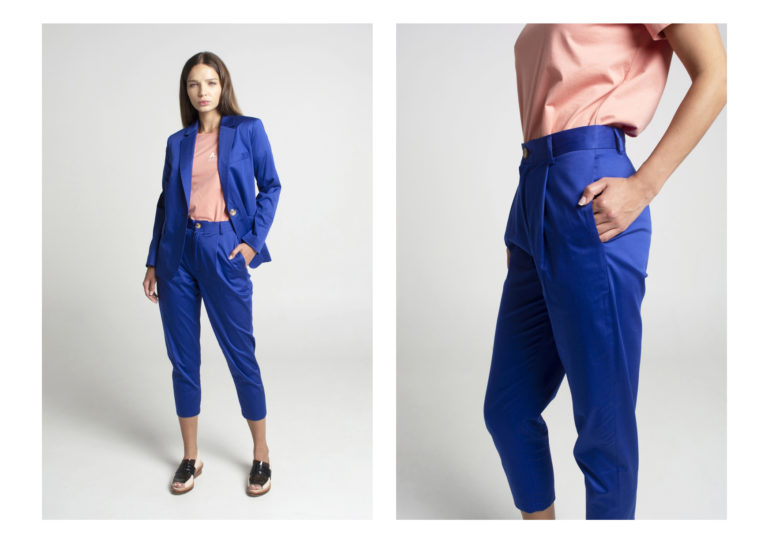 Felix Tee will be your wardrobe favorite, with a classic shape and clean-cut round neckline, a small 5cm side seam slit elevates this everyday tee. The printed mantra "it's better to do a little something than a lot of nothing". A 100% cotton jersey.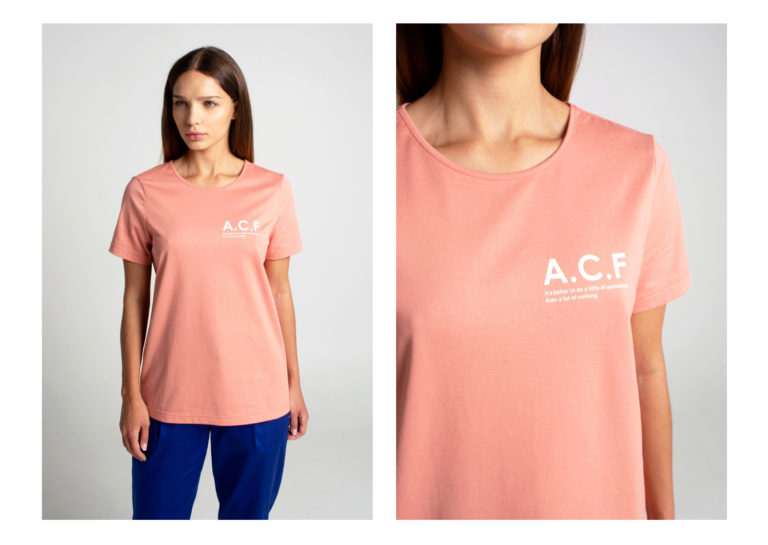 A long time ago, there was a borderline for women not to wear trousers or pants. Until it was argued for the right of women to wear them. It was called "bloomers" under women's shortened dresses. In today's unisex fashion, gender equality is the benchmark. And ACF products have had what it takes to be in line. These days, with a gender-neutral range of clothing, a new set of creative expression is challenging age-old norms.
Products include tops, coats, and jacket, bottoms, and accessories.
.
If you found this article helpful leave a comment, or just share!