Winter is the coldest season of the year wherein the northern hemisphere, it starts from December to February and in the southern hemisphere, from June to August. When it is Winter in the North, it is Summer in the South and vice versa. In many regions, Winter is associated with snow and freezing temperatures.
Coming from Panama it has been really hard for me getting used to a lot of layers on clothing, more moisturizing on my skin and different types of food to keep myself warmer. These are the best tips I have learned based on facts and hacks in order to stay warm and at the same time, aesthetically good no matter how frightful the weather gets.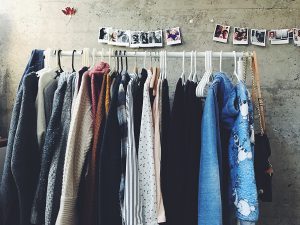 WHAT TO WEAR
Winter clothes are especially outerwear like coats, jackets, hats, gloves/mittens and also warm undergarments and socks. And knowing what to wear, these will lead us to what kind of garments or materials to choose from. According to Uwaretees.com of Best Fabrics to wear on Winter, the following list are the best among the rest!
Fur fabric is considered to be one of the hottest women's fashion trends today. The fabric is designed to resemble various types of Animal but does not require any to be harmed. It's the warmest material around and with proper care and restoration, can provide warmth and comfort for a lifetime. Offers aesthetic benefits and is timeless and classic. It never goes out of style! Kinds of Fur for additional information.
Wool is the textile fiber obtained from sheep and other animals, including cashmere and mohair from goats and more facts about Wool here. It is a natural fiber for the world we live in today. It is a fiber with a truly green lineage that is both sustainable and biodegradable. Along with these environmental advantages, wool has many other natural benefits that have historically earned wool a quality reputation around the world:
100% Natural – wool grows on sheep which consume a simple blend of water, air, sunshine, and grass. (Similar to human hair)
Totally Renewable – Sheep produce a new fleece every year, without depleting finite natural resources.
High Performance, Naturally Safe, Reusable/Recyclable, Durable and Biodegradable, Odor-Resistant, Improves sleep and improves Indoor air quality
Fleece is not only comfortable but lightweight too, which makes it great for outdoor activities like hiking, trekking, hunting and for the city too. And Lafuma has it all. The reason why it's part of the Lafuma company's DNA is that it's proven over the years and seasons. So, if you are into outdoor this winter, fleece is best!
A combination of Polyester & Cotton
A fabric made from Polyester Fibre. It is a cotton polyester blends a strong, wrinkle and tear resistant and reduce shrinking garment. It dries quickly, doesn't absorb moisture or perspiration and is good for winter. Polyester is not breathable and Cotton is. So, the combination of two, you can get a fabric that is both breathable and sweat-resistant.
ACCESSORIES
When it comes to Accessories during winter, we have Capes, Ponchos, and Scarves to keep us warm and something that would add up to our looks such as purses, boots and fashionable bling! Here, we have researched the best according to the following sources;
UGG Winter Boots, Merino Wool, 
To keep your feet warm in Winter, a breathable UGG Winter Boots with a double layer of socks is a must! Winter boots have good insulation built inside of it to keep feet warm during cold weather. Business Insider has a lot to offer though.
A good thermal "Gloves" can make all the difference on a cold winter day says; Business Insider. And according to their guide, IL Cardo Warmer Gloves will help you keep your sense of style and on track and the unisex Ozero Winter Gloves that has a good rating on Amazon are at its best!
Pair of Socks. Merino Wool Socks is a super strong natural fiber that's incredibly soft, will keep you warm in the winter and breezy cool even in the summer and its natural moisture-wicking properties keep your feet dry and cozy.
Cape and Poncho are back said Vogue. They're more sleek and sophisticated and multi-functional than ever.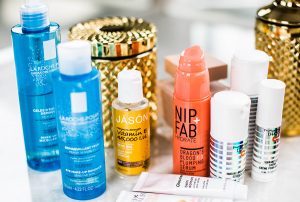 SKINCARE
Dry Skin is common during Winter months. Cold dry air, Harsh Winds, Forced-air System at home, a toasty fire, Hot Showers and Baths, hot drinks with high dose of caffeine, Winter Clothing and Sun – these are the main reasons why we do have Dry Skin and understanding its causes and effect will lead us on how to take care of our skin.
"Moisturize" Frequently and "Hydrate" or use hydrating cleanser during cold winter days says; Dr. Zeichner. It's important to strip the skin of essentials oils like a fragrance free Neutrogena Ultra Gentle Hydrating Cleanser that is good for dry and sensitive skin. Another Doctor says, she relies on ISDIN Micellar Solution for the same reason.
Life Hack and Tips:
Avoid taking Hot Showers for too long. Staying in Hot Water for too long may leave your skin dry and flaky (10-15 mins should be sufficient)
Apply Moisturizer before taking bath. These will help avoid dryness of the skin that occurs after hot bath and will keep your skin feeling soft and smooth.
Exfoliate using Brown Sugar, Honey and Olive Oil. Scrub your body with these ingredients.
Use milder soap or hydrating body wash like Dove Deep Moisture Body Wash or Olay Ultra Moisture instead of heavily fragranced bar soap to help retain moisture.
Toothbrushing is part of our daily routine. Include those dry lips! You'll be amazed that it actually works. And don't forget to carry a lip balm like Sun Protection Lip Care SPF 30.
According to the Dermatologist; Dr. Ava Shamban, you shouldn't stop using "Sunscreen" in Winter as ultra violet rays turns out to be more harmful than in sunny days. Recommends: ISDIN Eryfotona Actinica Ultralight Emulsion to protect the skin from harmful UV rays.
HAIRCARE
Wind and cold air dry and suck the moisture out of your hair, leaving it breathe, weaker and prone to breakage! To avoid these things, hiding them by using hats or braiding them is not the best solution.
Protect your hair by using Coconut Oil. The most powerful and a miracle product many people don't know about! It's rich in Vitamin E and many other nutrients.
To use, first, wash your hair with your favorite shampoo. And then, comb coconut oil from the roots to the ends. Leave it there for at least five minutes. Rinse.
you don't have to spend your hard-earned cash on fancy hair treatments. All you need are 2 tbsps. of coconut oil, 1 tbsp. of apple cider vinegar, and 1 tbsp. of honey. Mix the three ingredients together. Apply the mixture, starting from the roots to the tips. Let it sit for at least 20 minutes and rinse with a mild shampoo.
Dry and tangled hair can result in breakage. Then again, fret not, because coco oil penetrates to the hair shaft, making it easy to get rid of knots. Apply an ample amount and comb through the strands. Make sure you pay attention to the damaged areas.
Perhaps, one of the best applications of coconut oil for hair is the prevention and treatment of lice. In a study conducted by the European Journal of Pediatrics, when combined with anise spray, coconut oil becomes more effective in combating lice. Since this oil penetrates to the scalp, lice and eggs can't thrive in the hair. And with the help of essential oils like anise and tea tree, these parasites don't stand a chance.
Lower the water temperature when you shower
Shampoo less to help with itchy and flaky scalp
Let the hair air dry
Use an Oil Treatment (Coconut Oil)
And deep condition once a week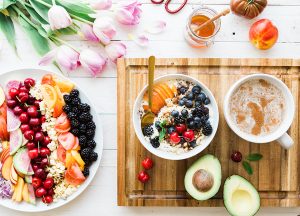 WHAT TO EAT
Don't underestimate the benefits of "Hot Water"
Another and most important tip to stay hydrated is to consume at least 8 glasses of water because drinking plenty of water each day is a great way to maintain your health. It keeps you hydrated and aids in nearly every function of the body. Drinking Hot/warm Water not just during winter but as your daily routine helps you maintain a healthy metabolism. Adding some slices of lemon and ginger to it the same as you would use for green tea.
Fruits and Veggies rich in Vitamin C, A, D, B12 and more!
Start your day with a healthy slow-release breakfast, which will keep you full energy until lunch. Warming oats are a great way to start your morning, try topping with nuts or seeds and some seasonal winter fruit like apples, pears cranberries or dates."
Sweet Potatoes, Tomatoes, Red Peppers, root vegetables like beets, carrots, turnips, and Citrus Fruits – contains Vitamin A, C, which plays an important role in the immune system and energy levels.
Soup is winter's perfect food – as long as you hold the cream, salt, and beef. Look for soup recipes that call for chicken broth, vegetable broth or water as the base and include a lot of vegetables. Pair your soup with a side of 100 percent whole grain crackers for a dose of grains.
Fish, Egg, and Cheese. Fish such as salmon and cod, as well as milk, eggs, and cheese, are a great source of vitamin B12. Vitamin B12 contributes to the normal functioning of the immune system and also contributes to a reduction in tiredness and fatigue.
Herbal Tea's to cure your Winter ailments. And a good replacement to your sugary Hot Drinks.
Fresh Ginger Tea – for stomach ache and Nausea
Fruit Tea – if you prefer something fruity, fruit tea is a good low-calorie option.
Fresh Mint Tea – for cleansing and use to aid digestion
Hot Lemon – an alternative to sugar-laden drinks like lemonade.
Green Tea – it does contain caffeine but still a good alternative to drinks that are high in sugar and fat.
Chai Tea – a black tea with Indian aromatic spices. A perfect low-calorie option for cold weather.
Important Tip:
Avoid sugary coffee and chocolate drinks as its easier for your skin to dry out during winter. Yes, it's a great way to beat the chill but too much caffeine can make your skin dry. Coffee in moderation is fine, but a large latte made with whole milk can contain 300 calories. Cut back on calories and saturated fats by choosing the skinny version of your milky coffees.
.
If you found this article helpful leave a comment, or just share!