An American Singer, Songwriter, and Actress – Ariana Grande is known for her fresh-faced, flawless iconic, natural look and stunning winged eyes. All of these were achieved by Ariana Grande with the assistance of her famous makeup artist Ashley K Holm and Mr. Patrick Ta. Ariana Grande is a girl next door look with huge eyes, slick back ponytail, and charming dimples. Ariana Grande's Makeup look has been around for quite some time. Thankfully, there's hope for those who wish to rock a cat-eye that looks as perfect as her.
Makeup helps build up self-esteem and confidence. It is meant to enhance our outer beauty without harming our skin. The same goes for cosmetics. It has increased as many of us want to use it as part of our daily routine, to look young and attractive. It was just a simple eye-color back then. Nowadays, it plays an important role in both Men and Women. With a little practice, you can recreate the "Ariana Grande" look by following the steps below;
Building the Base
Cleanse and Moisturize

– in order to achieve Ariana's signature look, you must begin with a fresh, moisturize canvas. Wash away the oil and grime from your face with a gentle cleanser and pat your face. Instead of a traditional moisturizer, rub a small amount of natural

oil

unto your face.

Primer

– is the key to a long-lasting, smooth, makeup. Apply a light coat of liquid

Primer

over your face after moisturizing. To prevent creases in your eyeshadow, apply a dab of eyeshadow primer to each lid.

The Power of Eyeshadow

–

Patrick Ta's

way is to apply a gorgeous eyeshadow before applying a foundation and concealer.
Key Tips
Select a neutral eyeshadow palette with colors ranging from bone to dark brown. Ariana's eyeshadow varies, so it's okay to play around with neutral colors and pinks.

Coat each lid with a warm, bronze color.

Blend a soft brown tone into the crease of each eyelid.

Directly under each brow, apply a white bone white color.

In preparation for

Ariana's signature cat-eye

, apply a rich, dark brown hue to the outer bottom corner of each eye.
Foundation & Concealer

– To achieve a flawless complexion, use foundation to minimize your imperfections and concealer to illuminate your eyes.

Use a

beauty blender sponge

to apply your liquid foundation. – this makes it impossible for your makeup to look streaky by effortlessly blending the product into your system.

Select a

silicone-based Concealer

that is 1 – 2 shades lighter than your skin tone. Apply the product directly under your eyes to hide dark circles and brighten up your eyes.

Set Your Base

– after the foundation and concealer, it is important to set your base – when they aren't set, they have a tendency to smudge and rub off. Setting powder, however, transforms these liquid products in a long-lasting solid.

Dip a flat powder brush into a loose setting powder.

Instead of wiping the brush across your face, apply the powder in a

stippling

, or dotting motion. This method allows you to place the powder directly where you want it.
The Signature Cat-Eye

Line your top lashes with a pencil – select a pencil or crayon eyeliner

Place the eyeliner in the center of your eyelid as close to the lash line as possible.

Move the eyeliner in short strokes across your eyelid. Stop once you reach the outer corner of your eye. Repeat the process on the other eyelid.

Place your pencil in the outer corner of your eye.

To create the

winged

– move the pencil from the outer corner up to towards the bottom of your eyebrow. Create a hollow triangle by drawing a line from the tip of the wing back to the eyeliner on your lid. Repeat the process on the other eye.

Trace and fill in with a liquid liner

– select a black liquid liner pencil. And slowly trace over the lines you created. Fill in the triangle with the liquid liner.

Set down your black liquid liner and pick up your pencil or Crayon liner.

Place it on the lower inner corner of your eye, draw a line around the lower rim of your lashes to the outer corner of your eye and repeat to the other eye.

To apply the mascara to your lashes, pull and wiggle and the wand from the roots, to the ends of your lashes and apply several coats.
The Finishing Touches
Create a

healthy Glow

– Apply bronzer, blush, and highlighter to your cheeks to slowly build up a luminous glow.

Create a subtle contour by applying a small amount of contour powder directly below the cheekbone. Ariana has very sculpted cheeks that require a contour kit.

For a pop of color, apply a small amount of blush to the apples of your cheeks. And blush should blend into the contour powder.

Brush on a small amount of highlighter directly onto the top curve of your cheeks.
Thicken

your brows by using a pencil or powder that matches the shade of your brows. Lightly draw in your brows with short quick strokes that look like hairs. Trace the edges with an angled brush dipped in brow powder. Soften the effect by brushing through your eyebrows.

If you have thick eyebrows, fill in any gaps with a brow powder – define it and work from end to end.

And the finale

Lipstick

– Your lips should be left simple, clean and fresh. So, select a nude color.

You can make your lips fuller and more polished by first outlining and filling in your lips with nude lipliner.

Complete the look with a gloss.

Consider selecting a lipstick or gloss just a hint of color. More of Ariana's Signature look

here!
Rina Kozyreva
Rina Kozyreva is a Singer and Makeup Artist based in Vladivostok Russia. Growing up as a child, she liked to watch her Mother's movement in the process of applying makeup. Rina's mother kept her brushes in a special way, ideally let her eyes down with a pencil, and how she owned a red lipstick and fascinated her from beginning to end.
She said; "It was my mother who gave such a special love to cosmetics and the process and that sometimes it seems to me that by repeating everything exactly like her, I will see her once in a mirror". Her mother was her benchmark, and a teacher in everything. And make up for her is a "huge beautiful world that is full of magic".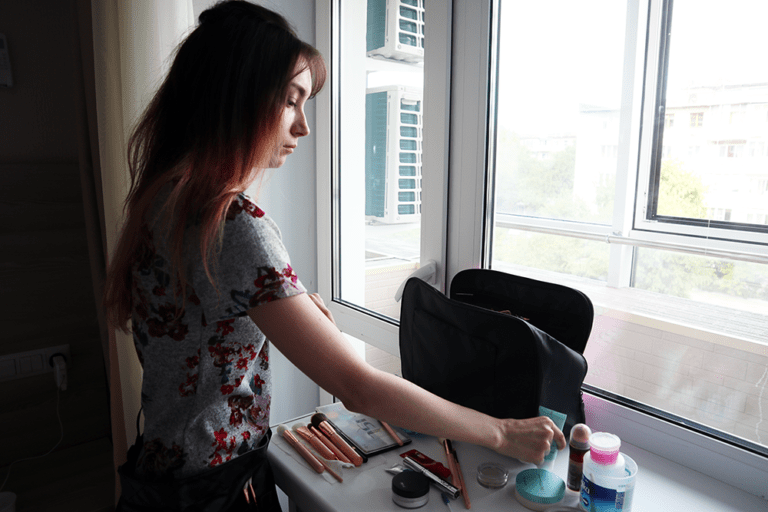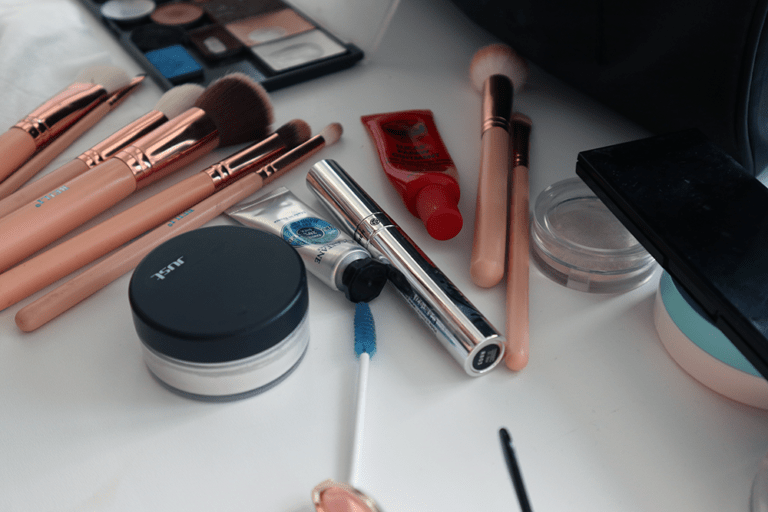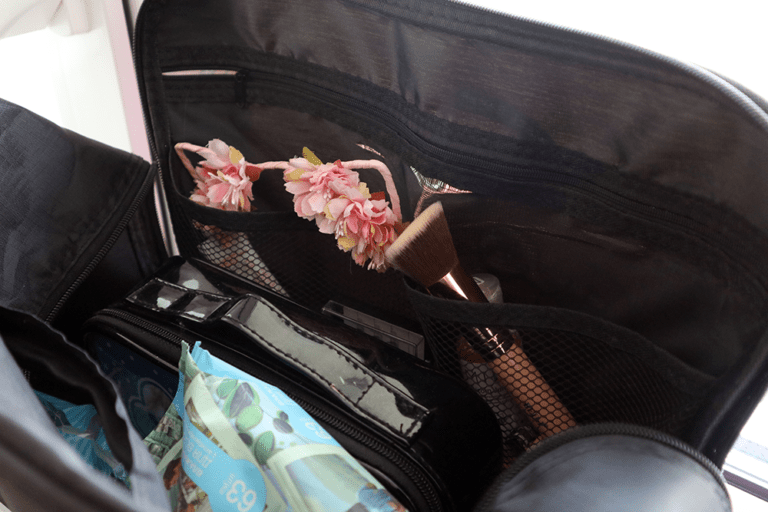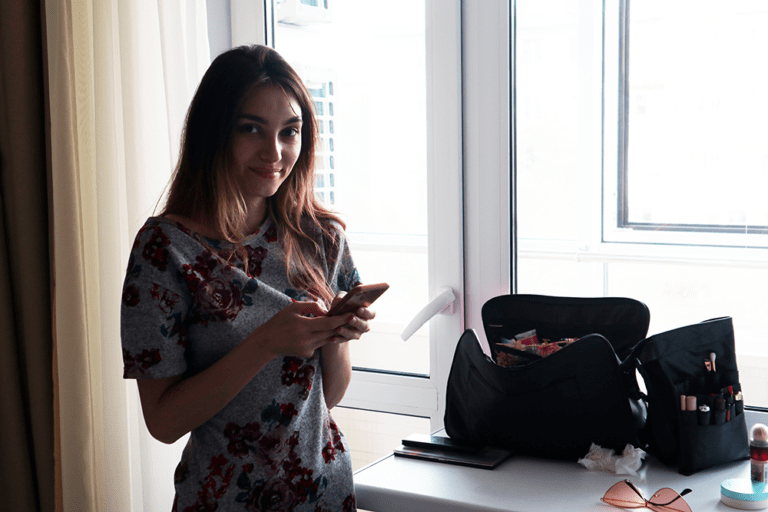 Her work has always been the best and loved by her relatives and friends. She went to the makeup school, absorbed knowledge like a sponge and practice various elegant techniques. And she said, her forever favorite is "Fashion Makeup" wherein she finds freedom, diverse color, and unpredictable finale. "It's nice to work with a brush and not limit yourself with everyday makeup and drive yourself into frames".
It's her basic rule to always find it scary to break any rules and turn away from the right direction. She said that it's good to have some close friends who help and guide, to not allow her to give up, and to inspire her towards her goals and dreams.
She stated; "When I reached such dreams and ideas, I will go and conquer my dream in Alaska, watch the last millennial glaciers conceal, to which I will be subdued by this beauty and think about how much beauty I created behind and how much beauty I will see!"