From Australia To USA Major Brands Like Nike, Adidas And Under Armour Are Ruling The Athleisure Industry, But Non-Traditional Brands Like HASH Are Quickly Catching Up And Getting Us In Style.
ATHLEISURE. WHY TRY.
Health is a new luxury and that's why athleisure is here to stay. From Australia to USA major brands like Nike, Adidas and Under Armour are ruling the athleisure industry, but non-traditional brands are quickly catching up.
Retailers across the UK and US have increased their active-wear offerings by 22 percent, which has led to a 27 percent jump in full-priced sellouts, according to results from retail research company Edited.
Including women who are starting gym classes, enthusiast of new sports -that's my case- or just sporty style kind of girls; this chill and relax trend is experiencing revival, most of all because on today's lifestyle influenced by social media and celebrities, is one of the wardrobe-essentials.
Whether it's running shoes, leggings, or a cute bomber coat for Saturday's brunch, on this clothing range you can find versatile pieces to mix on your daily outfits. If you are looking for training clothes then mix perfectly because most of the brands use other important materials specifically for sports clothing like worthy fabrics, quick-drying, odor resistance or moisture-wicking.
"If we had to define athleisure wear, we'd call it the perfect intersection of style and comfort."

The Cotton

 
Personally one of the brands that work the best and -as you know- is part of my closet is HASH. With a wide variety of hoodies, shorts, leggings, and tops, this British brand has me nuts. I wanna feel comfortable all day!. But let me tell you my 3 reasons WHY:
1. Sustainability.
Looking good and feeling good on our clothes doesn't mean what we are buying is good for the environment. Standard running leggings are made from a cocktail of synthetic fibers, and if you throw out an old polyester sports bra, it could end up in a landfill where it will decompose for decades. So it's really important nowadays to look up for brands with better and more friendly development ethics.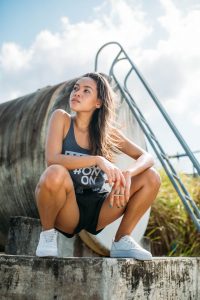 2. Proportions
It happens to me and my friends that it's really hard to stick with one brand because of the body type. Maybe too thick on the top and big on the bottom, or maybe our legs have nothing to do with the size of our boobs. HASH has given me the sensation that besides compelling with my body structure I look flawless in every one of their single items.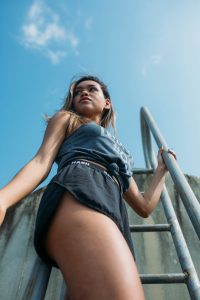 3. Usefulness
Quality material for a perfect fit is just one thing to look for when it comes to investing in a new piece for our closet. Getting something that looks posh enough to wear outside and inside the gym is KEY and WISE. I do love good aesthetics and I love looking good even for the groceries so I am always looking for items that can match my own style, either if I have to prepare a chill look for the office or a brunch, having wide open options under the same brand is mandatory.
We're all about keeping our look unique and up to date (it doesn't matter if you are a boy or a girl) so, if you are new at this trend don't be afraid to start stick to the basics, once you get used to the style I'm sure you will rule it.
.
If you are in China keep in touch!
Scan QR Code via WeChat
to follow the Official Account