GROW YOUR BLOG. APPS.
Productivity is termed as a capability or performance of a person, machine or organization in converting inputs into valuable outputs. When you invest in a productivity tool, you want to see not just the measurable improvements and not just the increase of output it can give but its how you define within your organization.
Nowadays, online productivity tool allows instant collaboration. Team members can click and check the status of a project, review everyone's schedule, share information, communicate in real time, gain access to analytics that will allow you to learn from previous projects and can make adjustments that can improve the end product or the overall process.
Benefits:
The quality of the work improves

Long-term sustainable results beat out short-term gains

Boost an employee's happiness, dollars, and cents

Customer satisfaction is achievable
Apps to grow your Blog
is a comprehensive suite of online business, productivity, and collaboration applications designed to work together. It's discovered that you could use the evolving power of internet applications to find a permanent and affordable solution to software integration. 
Now, your business needs software to track customers, host your email, collaborate on a document,  manage projects, and many other applications to increase operational efficiency but with Zoho, all these applications were designed from scratch to work together seamlessly. And if you need to use outside apps for certain parts of your business, you could plug those right into Zoho's integrated system. 
And since it's all hosted online, you don't have to worry about upgrading to the newest version that's all being done continuously without impacting your business and as it grows, and expands, Zoho's hosted applications scale perfectly to any size allowing you to work remotely without borders.
Zoho Projects: a popular project management software that helps users in making their business projects more productive and finishes them within the deadline. The App is loaded with features that make project monitoring easy, improve team collaboration, and productivity and output.
Benefits
Easy tracking of task and Projects so

Data sharing at the company level

Improve and organized interaction and collaboration among team members

Gantt Charts to improve project management

A user-friendly platform that enables you to work on your tasks from just one page

Easy documentation and logging of bugs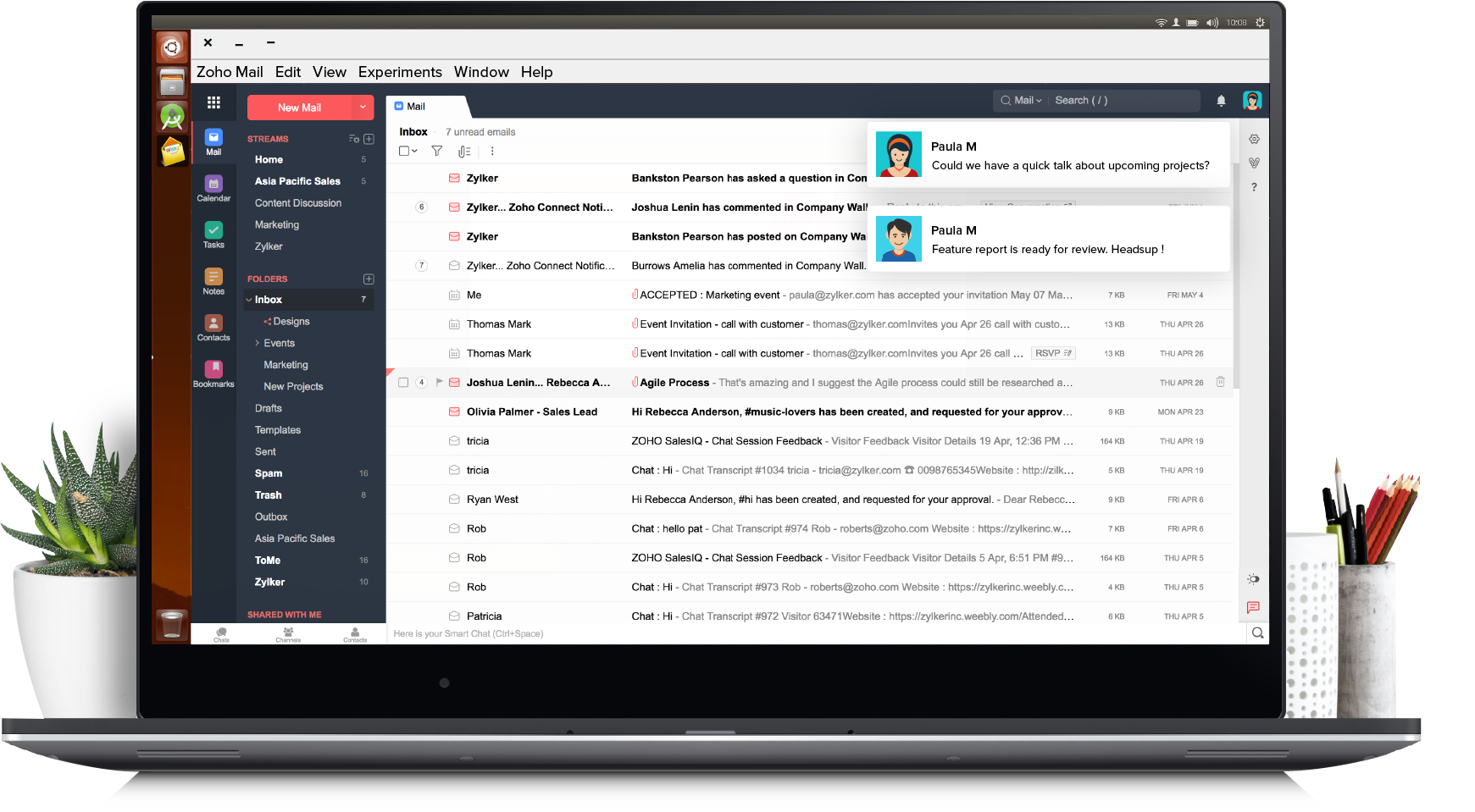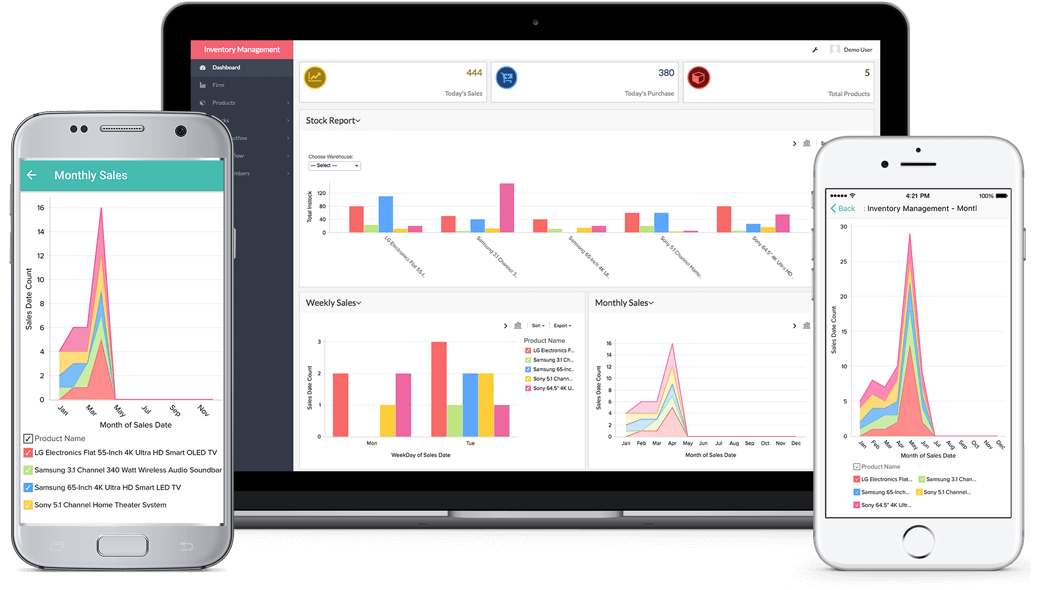 Is the easiest way for teams to manage work and get results. With Asana, you can plan and manage team projects and tasks so nothing falls through the cracks. You can help your team do their work by making sure they know who's doing what by when so everyone can follow the plan and do the right work at the right time.
You can set big goals and ambitious deadlines and chart a path to show how you will get there. So every project can be a success. When you manage your work in Asana, you have the freedom to organize projects in a way that's best for you. And your team can focus on what's most important. 
Asana Integrations
Instagantt – where you schedule a task in a timeline, track progress against baselines, easily track workloads, visualize subtasks hierarchies, set start dates and dependencies. 
Gmail is where you can turn email threads into tasks and make sure responsibilities and next steps are clear that is available in the G Suite Marketplace. There so many Asana integrations that you work to such as Time Doctor, Google Calendar, MailChimp, and many more.
A simplified graphic-design tool website, founded in 2012. It uses a drag and drop format and provides access to over a million photographs, vectors, graphics, and fonts. It is used by non-designers as well as professionals. The tools can be used for both web and print media design and graphics.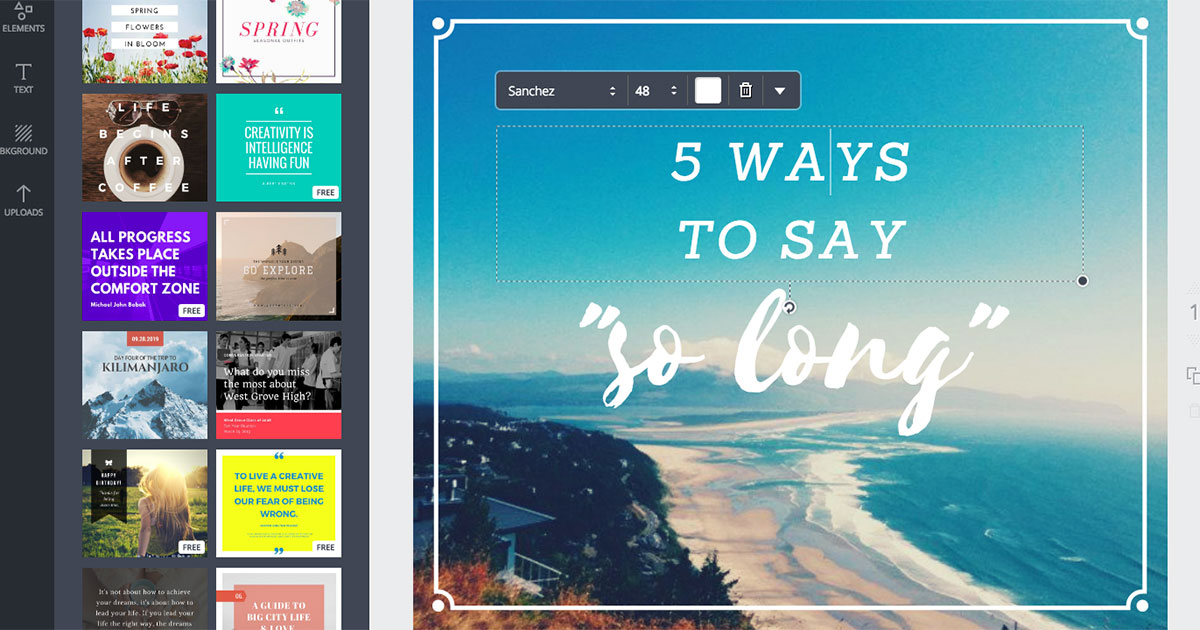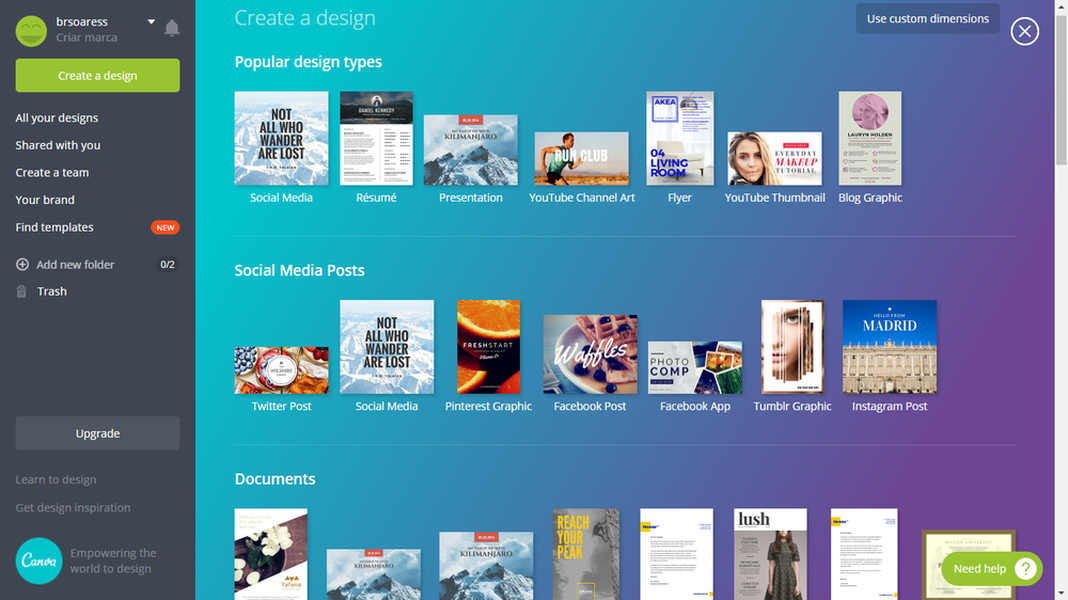 It's a website dedicated to sharing stock photography under the Unsplash license. The website claims over 110,000 contributing photographers and generates more than 9 billion photo impressions per month on their growing library over 810,000 photos. It has been cited as one of the worlds leading photography website by Forbes.
Unsplash allows photographers to upload photos to its website, which are then curated by a team of photo editors. They are one of the largest photography suppliers on the internet, with its members' photo's frequently appearing on articles.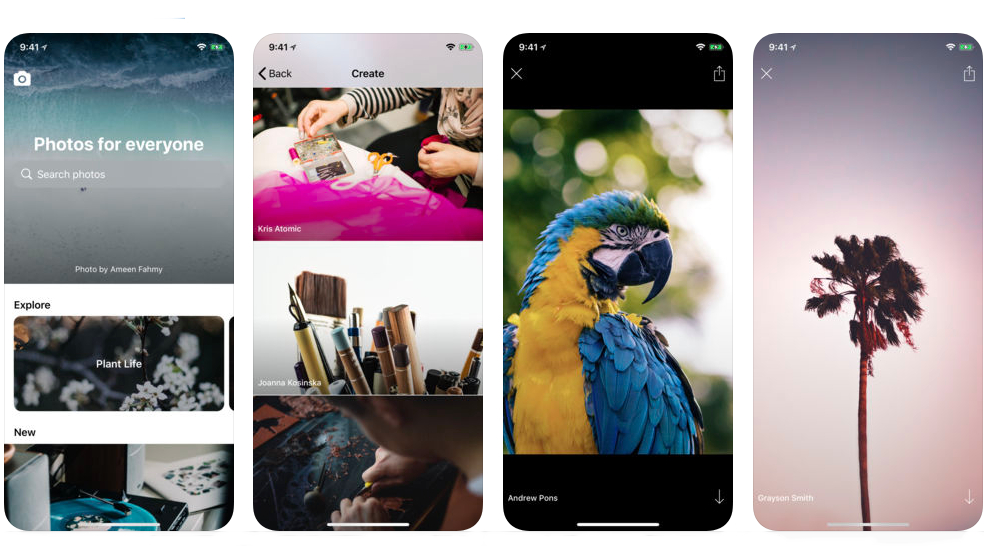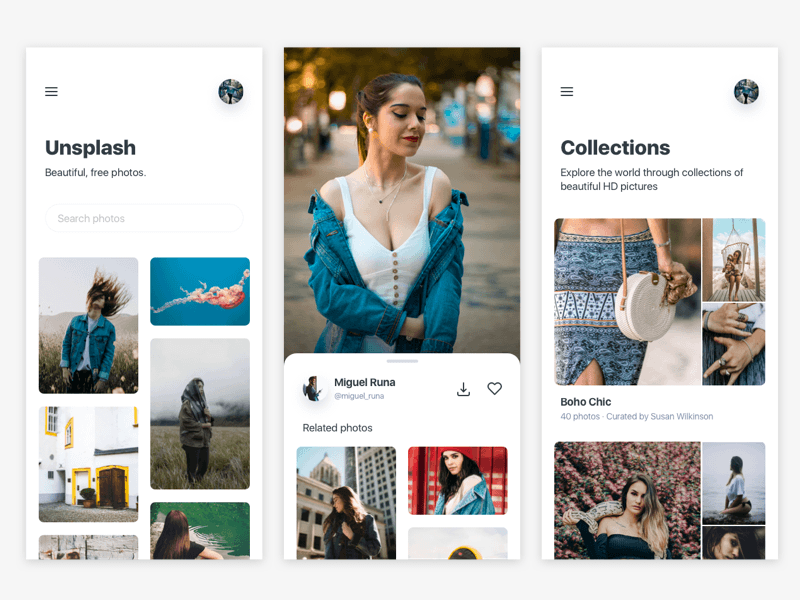 This is an App to plan, design, and manage your Instagram. The goal here is to combine all the most important Instagram tools into one simple App which saves time, more fun, and less stress! You can plan your Instagram feed, rearrange the order of your post, edit your photos, schedule post, find trending hashtags, test your hashtags, and check your analytics. Find out how to use the App here!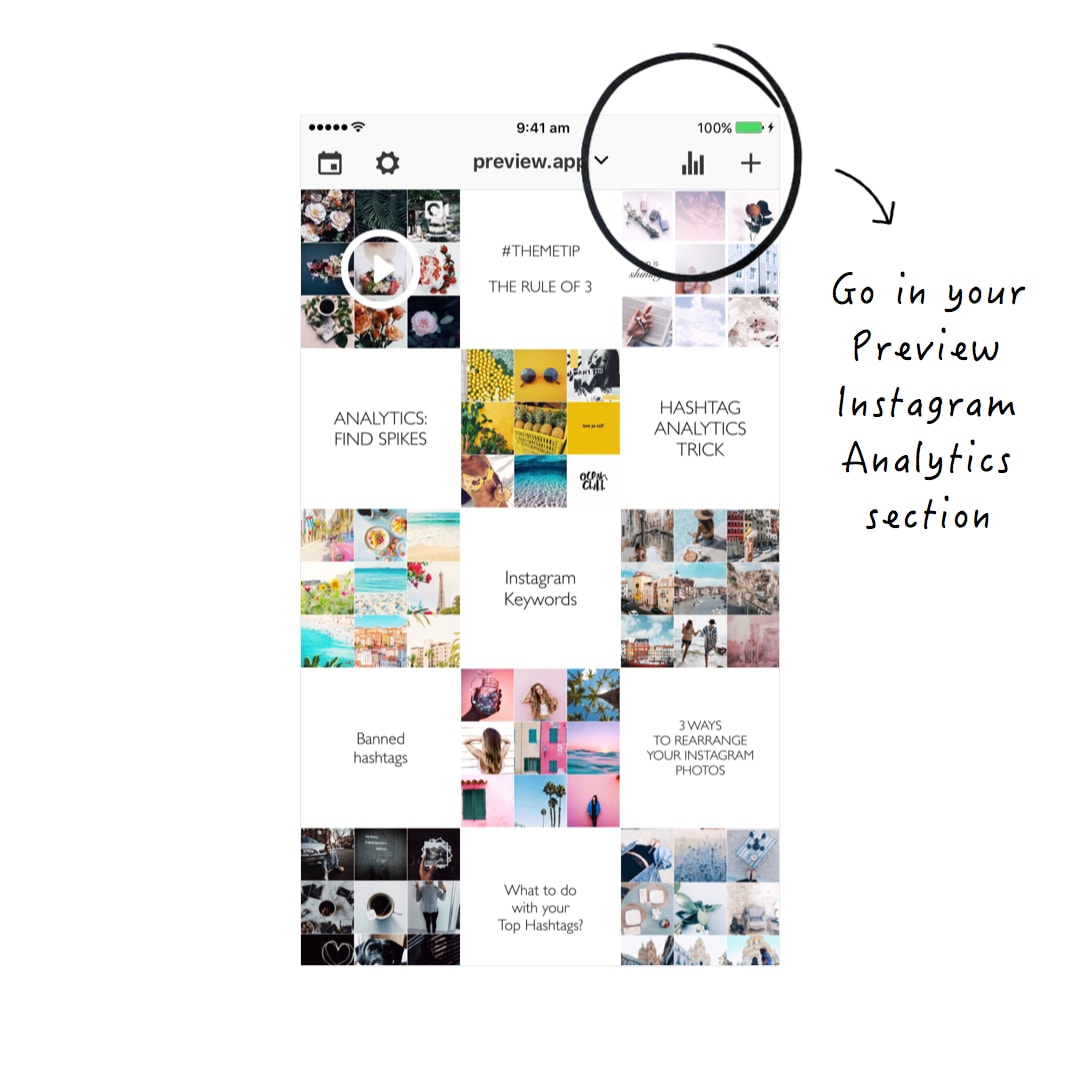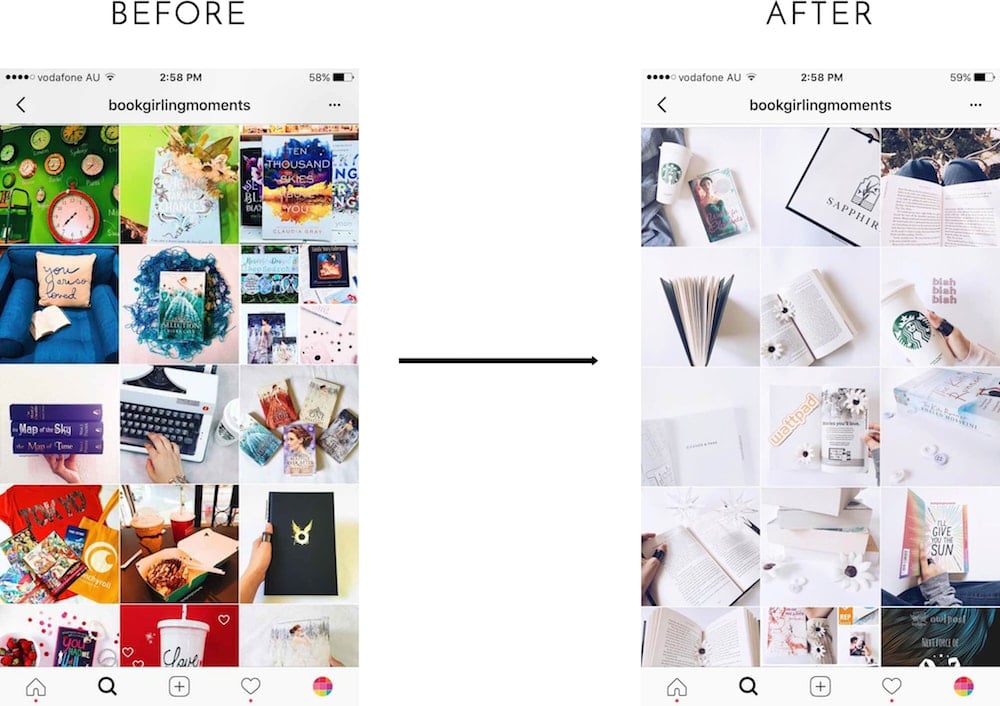 Is a search trend feature that shows how frequently a given search term is entered into Google's Search Engine relative to the site's total search volume over a given period of time. Google Trends can be used for comparative keyword research and to discover even triggered spikes in keyword search volume. 
A search feature that shows the popularity of a search term in Google, wherein you view whether a trend is on the rise or declining. You can also find demographic insights, related topics, and related queries such as finding Niche, find relevant product categories in related topics, keyword research, promote your business around seasonal Trends, content freshness, current trends and so many more.
A marketing automation platform and an email marketing service. A popular email marketing service that offers generous plans for small and developing enterprises, and can handle large volumes of emails for big businesses and organizations. 
Known for their low-cost plans ideal for startups, MailChimp also offers business-enhancing analytical features and strong technology tools that allow users to effectively use email to get in touch with their clients and prospective customer, market their products services with ease and accuracy, and turn leads into actual sales. Easy to use and extremely affordable, MailChimp is a powerhouse in the email marketing solution market.
Features
Email Beamer, Email designer, Email templates, Integrations, Merge tags, Multi-user accounts, Custom forms, Segmentation and groups, Subscriber profiles, automation, Spam filter diagnostics, Email delivery, Geolocation, Email client testing, RSS-to-Email, Delivery by time zone, A/B Testing, MailChimp Coupon Sanner, MailChimp Editor, MailChimp Mobile, MailChimp Snap, MailChimp VIPs, Mobile signup forms, SMS for events, Campaign Archives, Social Profiles, Social Sharing, Reports.
Describes itself as a "unified customer experience management platform for enterprises". It provides social media marketing, social advertising, content management, collaboration, advocacy and social media monitoring for large brands like Nike, Microsoft and McDonald's. An online solution that offers a complete social media management system for the enterprise. 
It prides itself of having helped the world's largest brands in their efforts in marketing, advertising, care, sales, research, and commerce on Facebook, Twitter, LinkedIn, and 21 other online channels around the world. An all-in-one integrated platform that meets the growing needs of its customers in the current digital landscape and is utilizing more digital channels than ever before.
Features
Planning, Publishing, Asset management, Campaign management, Audience management, Case management, Engagement, Automation, Governance, Distributed user management, Reporting, Mobile app, Social data visualization, Content marketing, Advertising, Benchmarking.
Specializes in metrics that allow users to have insights on the social shares of millions of articles on the internet. The site also makes it so that users can search for any topic and/or influence in order to discover what people are sharing in their own niche. BuzzSumo is one of the top social media analytics tools. 
Just enter a topic URL into the Buzzsumo search box, and you'll get a wealth of information on the content that performs best for social media sharing. It can be super useful for fleshing out an existing idea to find the perfect angle or in taking a broad look at the content that does well and the blogs who did it best in your niche.
Features
Social media content insights, Customized Alerts, Personalized interface, Open API available, Effective Content Curation, Data Exports, Advance Data Filters, Comprehensive Social Media Analytic, Content creators details
"Shorten, Measure and Optimize your Links". A Link Management Platform that lets you harness the power of the link by allowing you to easily shorten, share, manage and analyze your links. Bitly empowers businesses to create trusted, powerful recognizable links that maximize the impact of every digital initiative. When you optimize links with the link platform, you can measure each touchpoint in one place, making it easy to build for the needs of your customers and internal teams alike.
How to create Links with Bitly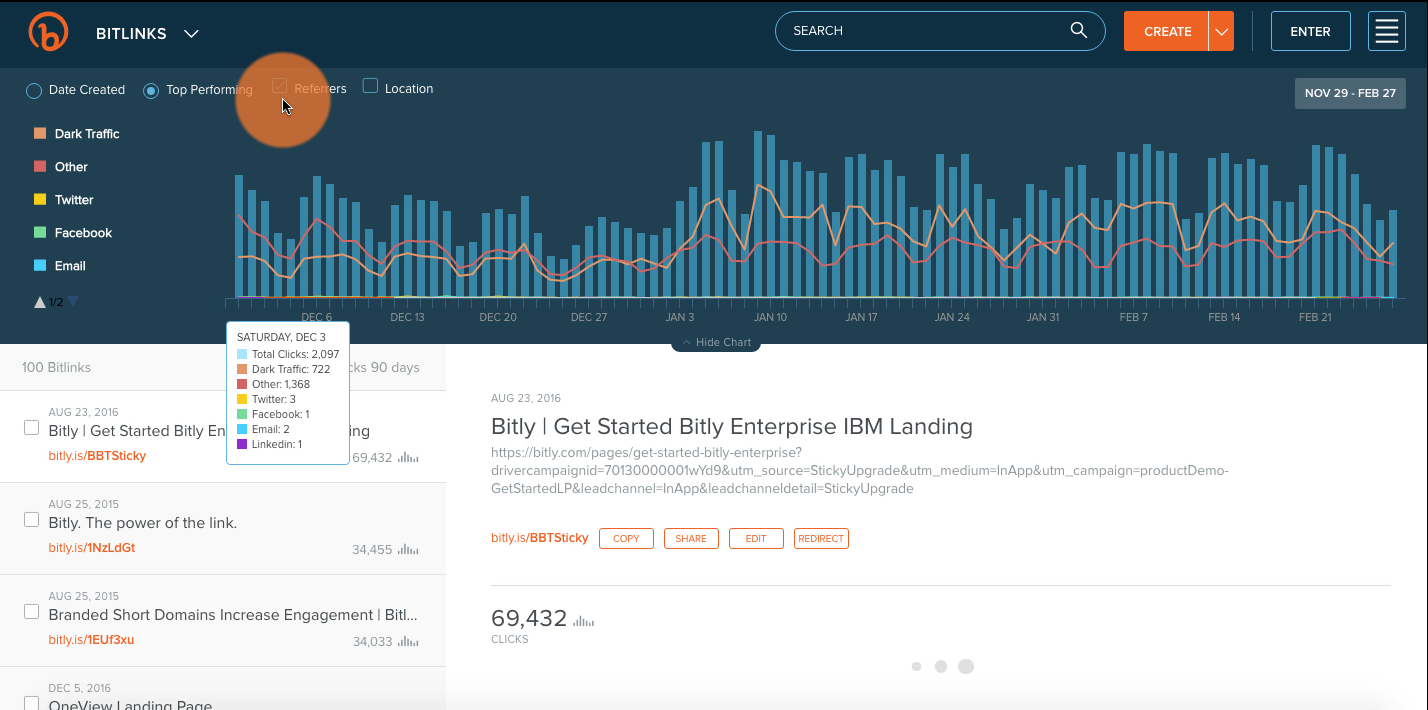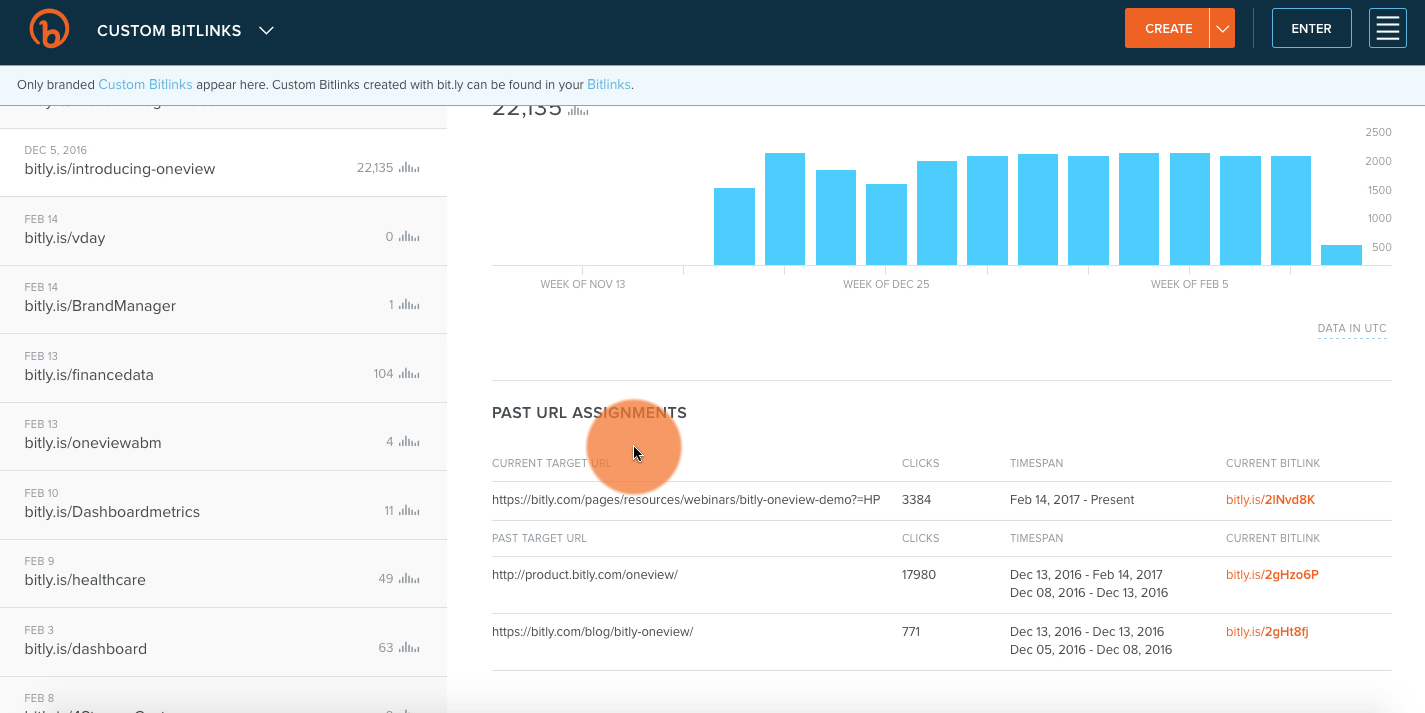 .
If you found this article helpful leave a comment, or just share!