While traveling we don't have all the freedom, time and space to follow our daily routine from A to Z. That's why we must learn how to stick to the basics to keep our skin radiant and flawless 24/7.
Let's start by explaining why you should take care of your skin while you are on a plane: the cabin air and the air on the outside have huge differences, and the change of humidity and temperature influence your skin Even if you don't notice. Cabin air is often less than 20% humidity, whereas, at home, it's 40% or more. That means, your skin will lack moisture and dry out faster if you have a long trip. Typically, your skin is comfortable when the humidity is between 40 to 70 percent. And because airplane cabins are at about 20% only, lots of water and smart product pick is all that we need.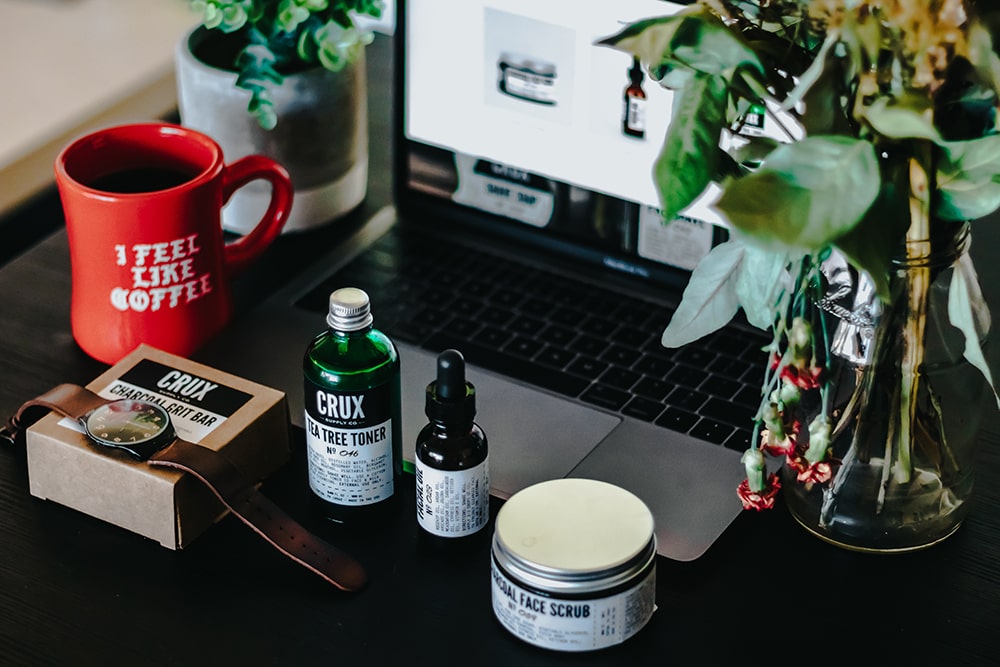 Pre-flight Tips
Hydrate: Your skin cells are like fish, they need water to live and without it, you are compromising not only the appearance of your skin but the overall health of it too. So, you must load your skin with as much hydration and protection as possible. A skin serum like Renée Rouleau Pro Remedy Oil, with hyaluronic acid or lipid-rich oils, will moisturize deep within the layers of your skin.
Apply SPF: Airplane windows don't filter out skin damaging UV-rays and you are closer to the sun than when you were on the ground. A sunscreen of at least SPF30 like NIVEA Sun UV Face Shine Control Cream SPF 30 will help to protect your skin giving you an extra care of vitamins.
Skip Cruciferous Foods: What you eat before you get on the plane can seriously improve your quality of travel. Eat carbs and protein and avoid eating foods that cause gas and bloating like lentils, beans, broccoli, and other cruciferous veggies. (not pleasant for you and for your seatmate).
In-flight Tips
Start your in-flight beauty routine by removing all your makeup, I recommend Nivea Face Wipes, they're a three-in-one exfoliating, cleansing, and makeup removing wipe. It is gentle and definitely helps a lot when it comes to cleaning your face, it will shorten your beauty routine while travel but you still needing to wash and give love to your skin. Or you can use whatever toner you have to remove your makeup as long as it cleans and hydrate your skin.
Take good care of your eyes
One thing that can make an uncomfortable trip is an itchy, irritated eye. To prevent these, use eye drops like Refresh plus lubricant eye drops. It's a life-saving drop especially if you are using contact lenses.
Alternatively, ask for an ice cube to de-puff your eyes upon takeoff and landing and dab on a small amount of eye cream like Clinique Pep-Start Eye Cream (its packed with peptides for instant hydrating and brightening, plus it's small enough to get through TSA). Experts say, because of the lack of circulation in the body while flying and the sleep deprivation that comes with travel, your eyes can suffer.
Applying a few drops of a well-formulated skin oil like the Renée Rouleau Pro Remedy Oil, to the face every hour of a flight will help keep moisture in the skin where it belongs.
The Power of lip balm with sunscreen
Chapped lips are never fun especially when you are on a trip. It can be annoying, painful and even cause bleeding. Prevent it with the following
Tips:
Don't lick – Licking your lips only dries them out more. Because saliva evaporates quickly, your lips are drier after you lick them than they were before.
Don't use flavored Lip Balms – they can be fun but can lead to dry and cracked mouth.
Use Lip Balm with a sunscreen – It will help keep your lips from getting burned, dryness and peeling that can occur afterward.
Stay Hydrated – be sure to drink plenty of water to avoid dehydration, which can lead to dry skin and lips.
Sheet mask like SK II Facial Treatment Mask are an easy way to pamper your skin on a flight.
Typical airline snacks like nuts, crackers, and chips. It can be loaded with salt, which can make you feel bloated and gassy, say experts. All that extra salt also makes you and your skin extra dehydrated. Plus, sugar, carbs, and dairy can all cause breakouts and exacerbate inflammatory conditions like eczema and rosacea.
Instead, pack healthy snacks such like peanut butter sandwich on whole grain bread, homemade trail mix, whole cucumbers or celery sticks, dry oatmeal, herbal tea bags, and a water bottle, depending on the length of the flight.
Skip the movie marathon and try to catch some extra Zzzz's. Use a comfortable blackout mask, like Nidra's Deep Rest Sleep Mask, to signal to your neighbors that it's shut-eye time.
Post Flight Tips
Exfoliate and Moisturize: After a short or long-haul flight, wake up your face by washing it with a gentle, sweet smelling scrub like the Avalon Organics Lavender Luminosity which is especially recommended for after long flights or really tiring days or week, its natural organic ingredients helps your face to recover busting your facial blood circulation. You can continue applying hydrating face cream and eye concealer followed by your minimal makeup routine. And there you have it! You may be jet-lagged but your skin doesn't have to show it.
.
If you found this article helpful leave a comment, or just share!