Saint Iris Adriatica or SIA, is a new dynamic British Brand found in 2018. Saint Iris is inspired by the sweet Iris of Dalmatia, traditionally offered to goddesses and saints for protecting spice cargoes in route from East to West via Adriatic ports.
It is a tribute to Sanela's Croatian heritage. And the blissful spirit of wellbeing that comes naturally from the region's thermal spa's, snow-capped mountains and wild spaces. It's a brand for a woman who shares a passion for natural wellbeing. An active lifestyle and superbly sensual skincare.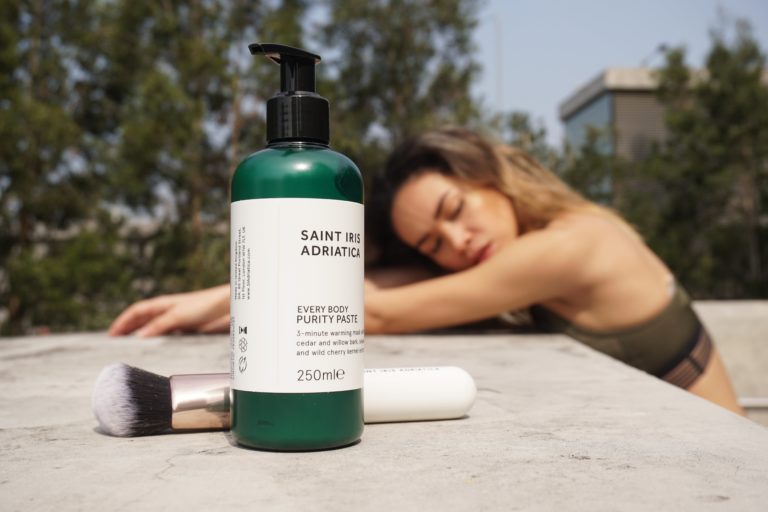 Sanela Lazic has taken the most potent, clinically proven natural ingredients from the traditional folk remedies. She grew up to power formulas that strengthen the body and mind against the city stress.
Saint Iris: FJAKA
The soul of the product is Fjaka, the essential ingredient to a balanced Adriatic way of life. They call it mindfulness in action or simply a state of bliss. It comes naturally from living in the moment and loving the feeling. With its sensual textures uplifting and natural scent, SIA delivers the bliss whenever and wherever you need it.
Saint Iris Adriatica says its skincare ranges from the Fjaka Philosophy by catering "time-stressed" people with a passion for wellbeing. Products include; Lotions, Masks, Body Sprays, Serums, and more containing natural ingredients.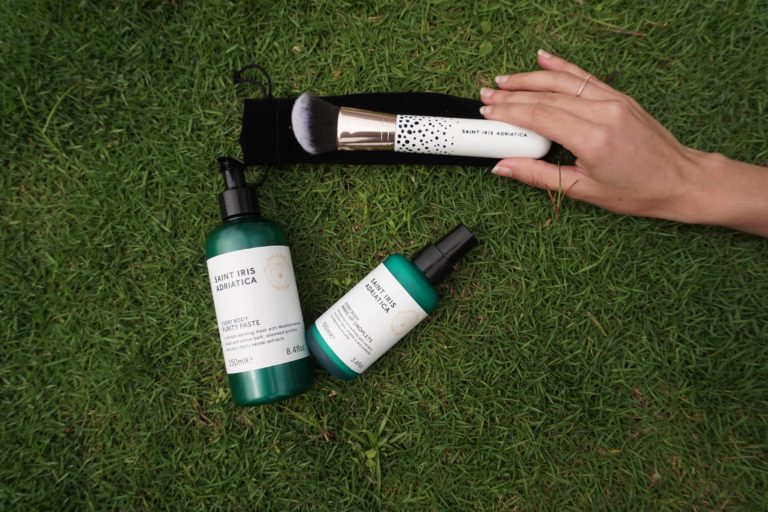 Inspired by the plants, remedies and sea spas of the sun-drenched Adriatic, the collection of products is based around active ingredients, with their roots ('scuse the pun') in folk remedies of old. They aim to have a transformative effect on the body and mind.
SIA Products
SIA's Every Body Wake-up Droplets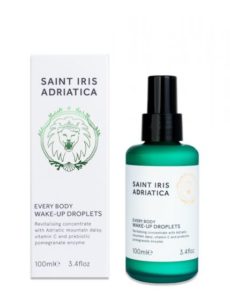 The Revitalizing concentrate with Adriatic Mountain Daisy, Vitamin C, and probiotic pomegranate enzyme. These award-winning silky, gel-in-serum drops feel dry to the touch, yet soothing and cooling to the skin. Hydrating and deeply nourishing. They polish parched, sun-damaged skin instantly, while gently promoting a brighter, more even tone.
SIA's Every Body Energy Cleanse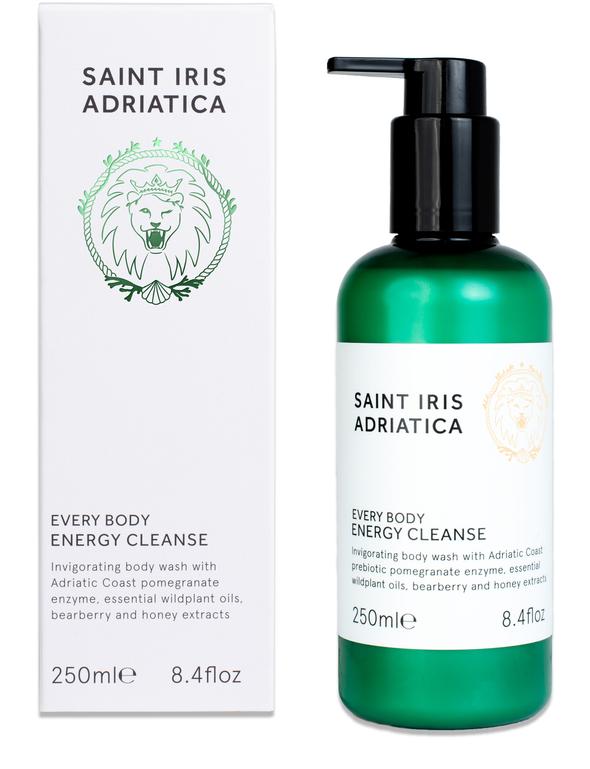 The award-winning daily body washes with a natural citrus fragrance stimulates the skin, invigorates and uplifts the mood. Fruit enzymes and plant seed essential oils clarify, hydrate and soften skin.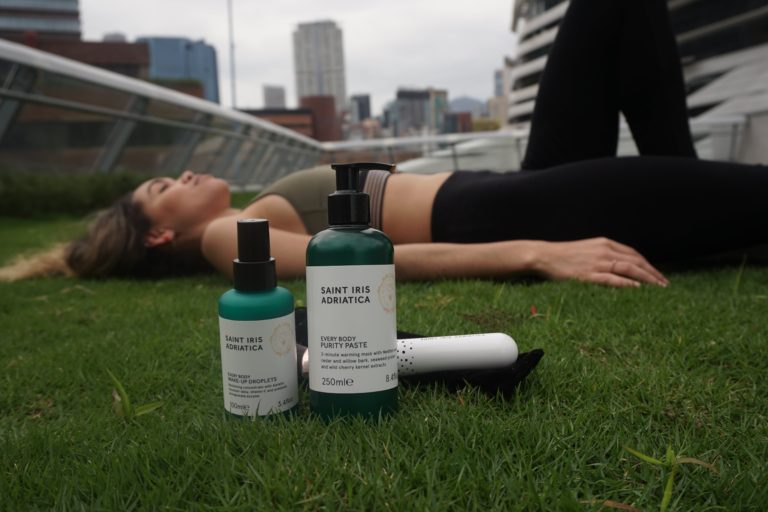 SIA's Every Body Purity Paste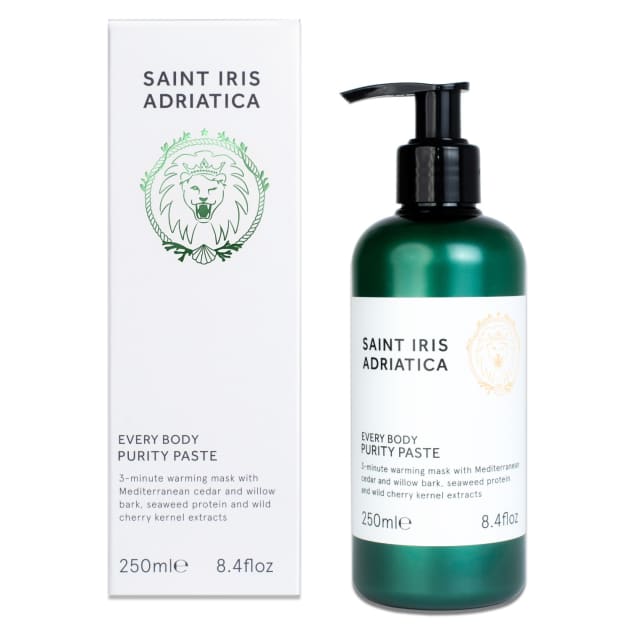 Recently featured in Psychologist Magazine. A 3-minute power pack to brighten and retexturize dull skin. This earthy, naturally warming express mask gently exfoliates and shifts impurities. This improves texture and leaving skin rejuvenated and glowing. Suitable for body and face.
SIA's Every Body Vitality Spritz
An Adriatic radiance mist with pea peptides, seaweed proteins, fermented lemon extract, and wildflower essences. This is the award-winning exhilarating radiance mist refreshes and hydrates on the go. It uplifts both body and mind. Skin is left cool and deliciously scented.
SIA's Every Body Serenity Salve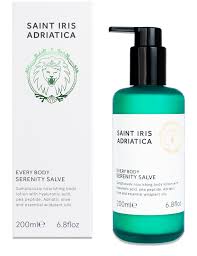 This luxurious, resilience-building lotion absorbs easily to leave skin comfortably hydrated, strengthened and glowing. This soothes, hydrate, and regenerate devitalized skin. Recently featured in 'Timeless Beauty'.
SIA's Exquisitely Plush Body Brush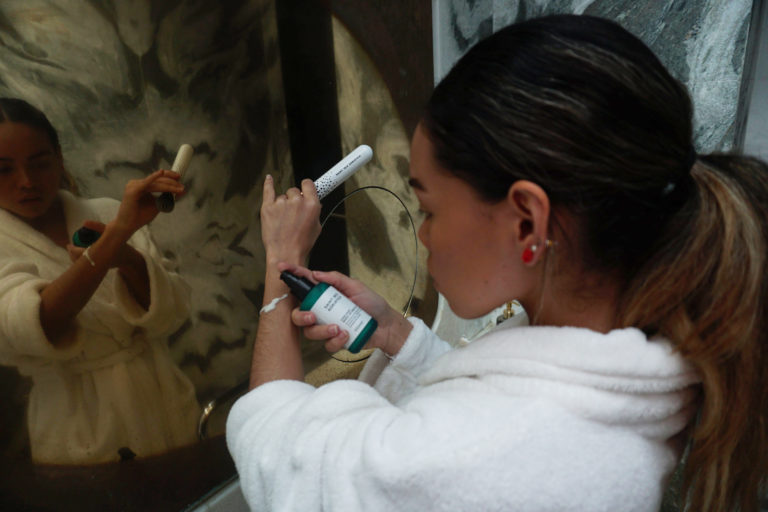 Saint Iris: Body Brush Features:
This firm but super-soft, cleverly angled body brush is perfect for applying Every Body Purity Paste precisely where it's needed. The smooth applicator with an exquisitely soft touch.
The finest cruelty-free synthetic fibers are chosen for an exquisitely soft touch and hygienic care. The shorter bristles ensure precise, controlled product application.

The wooden handle fits snugly into the palm of your hand for easy control and even application over the body's curves.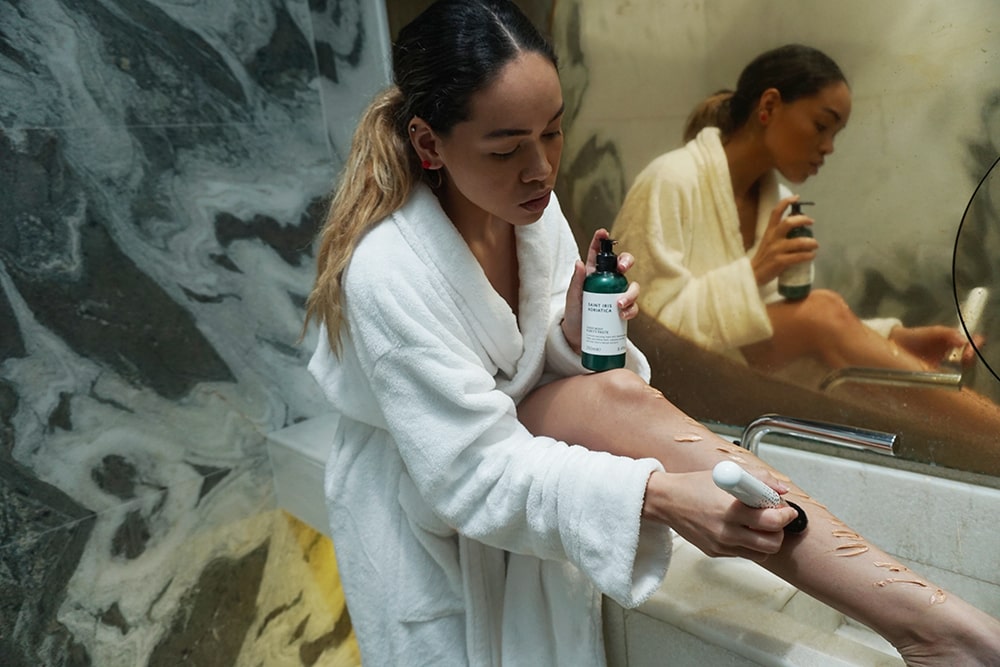 The Scent of an Adriatic Breeze is

subtle yet enlivening. SIA's scent evokes gardens and wild spaces of the Adriatic. Chosen to uplift body and mind. Natural essences include energizing Bergamot, Mandarin, and petitgrain to soothe aching muscles. Dalmatian sage to boost endorphin release and heighten feelings of well-being.

The Essence of the Adriatic Sea.

All SIA product contains Flower of Salt, which was hand-harvested from Dalmatian Sea Salt basins. Invigorating and relaxing, this natural Adriatic remedy delivers over 75 essential minerals including magnesium. This help aid the quality of sleep. 

100% Natural with Clinically Proven Ingredients.

All SIA's products and ingredients are Cruelty-Free. Carrying International's Leaping Bunny logo, means all ingredients are 100% sustainable. The products have had 100% natural fragrance and are free from parabens, mineral oils, silicone, sulfates, and polypropylene glycerol.
There are a lot of skincare products in the market nowadays. If you are still unsure which products are right for you, ask your dermatologist or consult with a skin expert at your local beauty center.