The Hive Studio is a co-working space, a cafe, a dedicated desk, a photographer's booth, and a private office. 
The aim of the brand is to build a creative co-working community for creative freelancers, photographers, writers, bloggers, editorial teams, and start-ups which finds it helpful to work with the studio and vibrant community all in one space.
The Hive was founded by serial entrepreneur Constant Tedder in 2012. After moving to Hong Kong from the U.K. He set out to create a beautiful work-space for entrepreneurs, creatives and start-up businesses and to create a community to grow together.
With a hot desk in the cafe area and large dedicated desks where you can leave your iMac securely. Booth desks are perfect for photographers with large storage cupboards for equipment and private offices ranging from 4 to 22 persons. All set around one professional-sized fashion photography studio.
The perfect home for fashion start-ups and to provide support. They offer special reduced membership packages specifically for early-stage startups working in the areas of Fashion, Swimwear, Lingerie, and Apparel.  As they say, "We will do our utmost to meet your budget as we believe in supporting early-stage companies in this sector."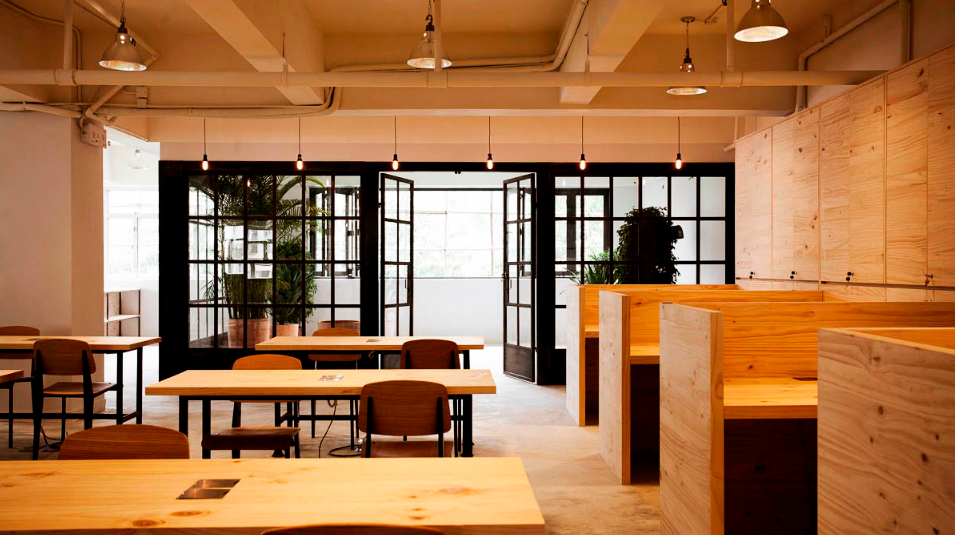 The Hive Studio proudly presents Runway Hong Kong FW19. A biannual live fashion show and marketplace to bring Hong Kong-based fashion entrepreneurs to showcase their latest Fall/Winter collections in a 40-minute show at The Hive Studios.
THE DESIGNERS
In July 2017, with business partner Ayumi Kwan, launched ASTRA Tailoring. Offers bold, confident men's' tailoring. With the belief in the sustainable techniques of zero-waste, up-cycling and the use of deadstock fabrics is its very core. By working closely with clients to create garments that uniquely reflect their personalities, Angus and Ayumi aim to challenge the inefficiencies of disposable fashion.
ASTRA Tailoring is a new up-and-coming menswear label with one goal in mind is to support the designers' shared passion for shirting and sustainability.
Their knack for manipulating fabrics creates a whole new kind of tailoring fashion.  Sophisticated, colorful and with a flair for the weird. Differing from the traditional suit wear, ASTRA Tailoring creates a unique, fashionable high-end design to the public.
Unique, and feminine clothing label that provides design, consultancy, and styling services.
Cast from Portuguese and Chinese ancestry, Beatriz Da Silva has been influenced by European and Asian culture, religion, language, and fashion.
Resided and worked in London UK, Canada, and Hong Kong for international brands. She decided to launch her own very unique shop "Beatriz Da Silva" in Soho Hong Kong in 2009.
Her creativity and ambition to create compelling clothing come from a formal instruction, mastering graphic design and fine arts. Fabricate credible clothing that is feminine, distinctive, unique and enduring.
A women's high-end fashion label that embodies both western and Chinese garment culture in their design. The perfect marriage between east and west and to redefine the idea of grace and luxury. An array of modern and timeless pieces for women who enjoys expressing their own style and personality.
In 2017, Chaufung lI was launched in Hongkong. He has been recognized as a modern, timeless label that redefines the idea of grace and luxury Harmonic and modern with a touch of nature. His collections offer unique and easy to wear pieces for women.
Modern European label with a playful twist! Launched in February 2018, with the mission to create beautiful, elegant pieces at an affordable price with slow fashion at its core.
Creating pieces that makes the dressing in the morning easy and fun. Just jump into that jumpsuit or slip on that dress – and wear it – whatever your day has in store!
LvO designs celebrate clean lines, bold colors, flattering cuts, and edgy patterns; with most pieces crafted from high-quality natural fibers, such as silk, cotton, wool and linen. 
She began her fashion designer career in the UK. After receiving her degree at the University of the Arts London, she worked for the fashion studio of Alexander McQueen and Giles Deacon where she gained an insightful perception and hands-on experience of bespoke British tailoring.
After working for the fashion studio of Alexander McQueen and Giles Deacon, She Returned to Hong Kong and launch her fashion label and bespoke tailor store. Her vision of craftsmanship and refined detailing is fulfilled through her use of self-created patterns and creative detailing. To add a level of dimension and personality to traditional bespoke tailoring
STANDS FOR "YOU MAKE DADDY HAPPY", is the high-end street design label.
Jason Lee is the founder of YMDH.studio. His collection "Kingdom of the Underground" is a dedication to the youth culture with a new form of contemporary street fashion.
The brand carries a playful and innovative design mixing local street styles and historical symbols. Combining street culture with ancient Chinese tradition, That's what you'll get with YMDH. Unique collections linking to Chinese culture with a grunge theme. Featuring an array of unisex loose-fit pieces that incorporates modern techniques and style. Including 3D printing and Digital print.
Dyus K is the brand for the confident woman, created by Katie Dyus in 2019. Each outfit conveys the power of the individual woman through unique, daring and edgy features.  Daring collection, showing tantalizing glimpses of flesh or exhibiting tattoos through cut-outs details or sheer fabrication.
Katie was born in and grew up in Hong Kong. Her mission is to create visual impact through fashion, one outfit and one woman at a time.
Apart from some selected essential items are "In stock", all items in each capsule collection are "Made to Order". Under this module, we can minimize the waste of materials and maintaining a sustainable development and Most of the products are MADE IN HONG KONG!
THE MARKET PLACE
Sneakers that carry a greater meaning behind a pair of shoes which take part in fighting human trafficking in Indonesia.  Crafted in high-quality leather sneakers for the modern minimalist. Made with Nappa leather for ultimate comfort, without the luxury mark-up. 
Offer luxurious sneakers that are simple, attainable and sustainable. Finalized a sleek and elegant design that looks and feels luxurious on your feet. It's a wardrobe staple that can be worn with anything, for any occasion.
Invest in sneakers that make you look good and feel good!
A global Eco-jewelry brand. Handcrafts nature's treasures to create original jewelry and accessories, with sustainable and ethical practices at its core.
Niin has built its name on its passion for unique design and raw creativity. Its commitment to natural beauty and environmental responsibility inspires its individual aesthetic. Relying on natural materials, you'll discover simple pieces of nature up-cycled into inspiring treasures, which are worn with love the world over.
MODERN HANDCRAFTED LEATHER SHOES
Vamoshe designs are made with quality, care, and attention detail to capture the Spanish essence in their shoes. Evoke the beautiful art and colors of Spanish culture. 
High-quality modern shoes, handcrafted with the best materials but at an affordable price. VAMOSHE reflects the epitome of quality over quantity.
We hope to aspire the Modern Day Woman to wear our shoes and feel that little boost of confidence, passion, and freedom.
Active-wear designed with movement and functionality in mind. Creates environmentally conscious pieces with superior fabric and material design for active women around the world.
Aspire to create comfortable, functional, and stylish clothing for active women from around the world. Our clothing designed specifically for active and fashion-forward individuals.
Rising Lotus has found the trifecta solution to creating the best activewear. Professionally designed with movement and functionality in mind, crafted with superior fabrics and materials, combined with environmentally conscious manufacturing.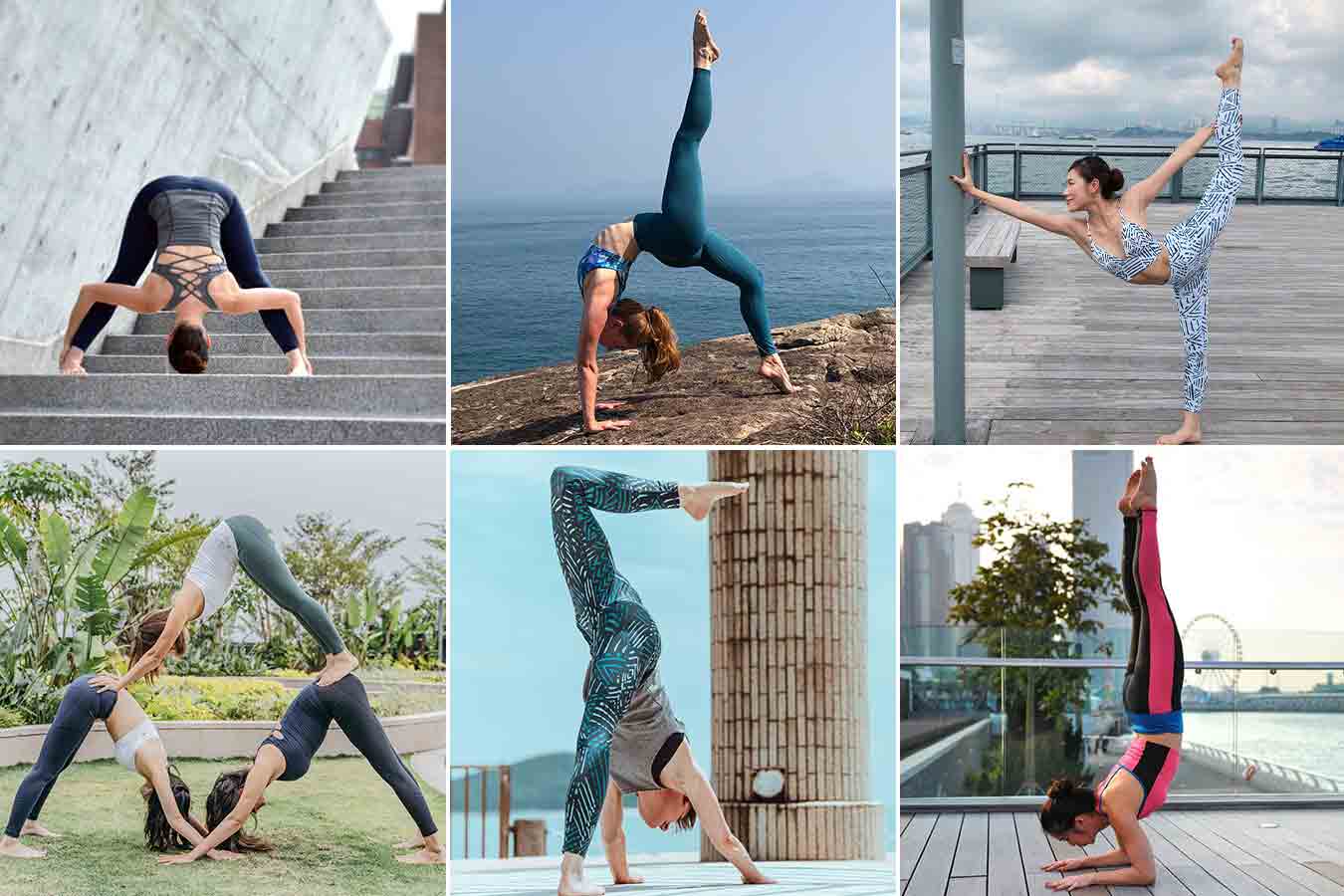 A label that believes in the woman you are, and the woman you want to be! Believes in helping women stand a little taller, speak a little louder and shine a little brighter.
Asia's top online fashion retailer, selling affordable with quality apparel for trendy and fashionable females in Asia. Help you find the clothes that let you be you – unabashed, uninhibited, undeniably you.
Producing jewelry more casually chic and even more unique, meaningful and personal. Just perfect for you to gift & reward yourself. 
Oolive is all about appreciating natural beauty & craftsmanship.
Creating a piece of unique jewelry with an authentic and personalized meaning. Encourage women to bloom with their own natural beauty as each of our precious gems does.
BE A MEMBER
By joining the Hive Studios as a co-working member, you will not be able to use the space to work, collaborate with other members and meet clients but you'll also join Asia's largest and most diverse creative community. You'll receive a Hive Membership Card which allows you to work, hold meetings in any of the locations in Hong Kong, Tokyo, Taipei, Thailand or Singapore.