Self-care, self-acceptance, and self-love is the first step to achieving pure joy!
Reshma Saujani
On special occasions, some special people often visit our minds. On such a special day, many of you might remember the inspiring, Reshma Saujani. If you haven't heard of her, you have come to the right place. Reshma Saujani is the founder of Girls Who Code, a non-profit organization specifically designed to elevate women in the field of technology. When she discovered that in 2009, only 24 percent of engineers and scientists in the STEM field were female, she brought this upon herself to rectify it. The mission of the organization is to introduce science and tech education to 1 million women by 2020. How great is that? In an interview, Saujani shared her story about her defeat when she ran for Congress in New York, despite being forewarned that her chances were pretty slim. She said that she went for it because for the first time in her life when she was 33, she felt relentless and brave about something. She said that it is very common among women to opt for professions they know they will excel at and that we women are shaped to steer clear of risk and failure in life.
International Women's Day
There lacks bravery in women in the world because of how we are brought up: always to emit perfection, nothing less. An HP report revealed that men tend to apply to jobs even if they meet 60 percent of the criteria while women only do so when they meet a full 100 percent. We, women, spend exceedingly high amounts of time striving to reach perfection when in reality there is no perfection found in this world. Our constant struggle to look and sound beautiful has made us subject to self-criticism.  Our constant efforts to please everyone but ourselves have left us empty and torn. We can never be happy this way!
This Friday, March 8, let us all truly celebrate our day: International Women's Day. It is the day we learn to be happy, to honor our fellow women's achievements and balance our minds and bodies. We need to take a short break from the world's buzz, the toxic reality tv, social media, and pretentious advertisements. Let's not follow the track designed for us but to pick up our own stones and follow a path that brings us the most joy. We need to rejuvenate our lifestyle and instill in our brains self-worth and love. All the flaws you think you see in a mirror are self-perceived so let them go!
SELF-CARE IS PRIORITY
The first step to pure joy is self-acceptance, self-love, and self-care. Imagine you are at your office in the middle of a hectic day. You have a list of tasks all with deadlines approaching: a meeting to prep for, a campaign to supervise, lots of filings and clients to deal with. How would you execute these tasks? Well of course by skipping lunch, canceling your workout session and avoiding social media. We do not blink twice before sacrificing ourselves for the work we do and fail to acknowledge the terrible consequences that follow. Your emotional energy drains if you burden yourself for too long. This leads to burnouts and accumulation of negative thoughts which subsequently downgrade your mental peace. That is not the way to practice self-care.
SELF-CARE AND MINDSET
Self-care is important to establish a strong connection with you and to realize the importance of self-worth because it increases your confidence and esteem. In this way, you are able to have healthy relationships with others too because a conflicted mind results in conflicting actions. Self- care also saves you from stress, anxiety, depression and sleeping disorders. Setting certain boundaries around you guarantees motivation in life. Taking short breaks or chatting with a friend can relieve pent up exhaustion giving you the time to breathe and restore a good mood. Self-care gives you a reason to wake-up fresh in the morning, be it a warm bubble bath or a cup of tea with your family. Self-care also nourishes your physical self by making healthy eating choices, going for a run, maintaining your sleep routine or simply keeping yourself clean. All these little things establish self-care. It also sets precedence for your family and friends who learn from you to give them the same importance that you would give them.
How you move forward in life or how you make decisions every day is all centered on your mindset. Your mindset is a package of your thoughts, beliefs, and attitude. This package has its own significance: they are your reality, things you live with 24/7. Imagine having a depressing mindset. Your actions will always reflect on what goes on in your mind. Therefore, caring for the state of your mind is equally important. If you are stuck and despise the way your life is turning out, you better improve the self-care routine of your mind. There are numerous ways to achieve that goal:
Ponder on what goes on in your head:
Whenever you feel emotionally off-balance or negative thoughts creeping in your mind, stop right there and notice where your mind is taking you. Gather those ideas and control your thoughts in a positive direction. This way you restrict your mind from spiraling wherever it pleases. Choose what you want to think!
Rather than mulling over a bad day or situation, accept that it happened and move on to better things. No good will come out of overthinking or fighting things. In the same way, accept yourself. Everybody is a composition of good and bad. What makes us different is how we approach our insecurities. If there is something you think you lack, devise a plan and work towards it.
Rather than living in your past mistakes or fretting over what is to happen in the future, live today. Do not just exist, LIVE.
Meditating is a proven method for a better functioning brain. Relax and exercise your mind simply by focusing on the bright stuff.
The best way to let out that stress is by spreading it on paper. Write a paragraph of your emotions every day in your daily diary. This helps you focus on and release some of the stress. If it does not work for you talking is also a beautiful mind therapy.
Even the most minor health problems like headaches, lethargy, indigestion and back pains sweep the happiness out of your life. Health problems often always hinder your work life. Do you remember that professor who always missed at least 3 classes a month because of his/her health? That is exactly what I am talking about. Taking on healthier habits can transform your lifestyle. Eating things that will instantly give the right energy for the whole day will keep your system healthy. Eating heavy sugar and fat foods and munching on fries all day actually only makes you happy in the short term but makes you feel unmotivated and drowsy all day. Make sure to avoid emotional eating. Improve your sleeping habits to avoid those dark circles by sleeping at least eight hours a day. Choose an exercise strategy that best suits your daily routine. Meditate or do deep breathing for a few minutes. This is very important when practicing self-care.
MY 5 SELF CARE RITUALS
I would now like to share with you five of my best practices for sell care and tips to achieve your dreams.
CONNECT WITH THE BODY
This might seem like a lot to take in. Circle DNA has got you covered. This website is an all-in-one package to help you lead a healthy life. For anyone looking to tailor their lifestyles with the exact precision, do check them out. The kit provides clear and precise results that explain and expands on numerous touch points. Get up to 500 reports regarding diet, nutrition, skin, stress, and sleep, brain health, disease risk, etc across 20 categories, speak with our genetics-trained health professionals and keep your results private. Get access to the best of diet plans based on your DNA. Know your disease risks way early in life and be well informed so you can start taking the right preventative actions. Live a life based on factual decisions to ensure a better and healthy you. You are important!
Looking after your appearance is not shallow at all. You only live once! Once well dressed, you hold a certain aura of confidence and that self-esteem is good for your health, no matter what anybody else says. If wearing lipstick makes you feel good about yourself, go ahead. Your body is yours to keep so make sure the decisions you make are solely yours. Spare yourself a style day by picking out one of your best dresses and dressing up.
LOOK GOOD & FEEL GOOD
If you are looking for designer wear clothing, shoes, bags or accessories, make Shopbop your best friend. From everyday essentials to the best-dressed guest, Shopbop has everything we need to sprinkle a little glitter wherever we go. It's a vacation? I can pack the latest breezy separates, sleek swimsuits, and resort-ready accessories. Let yourself be the first person someone notices when you enter a room. You were meant to dazzle girl!
My favorite part is that it offers me Free Express Delivery + Easy Returns
every time so even if I live in Hong Kong I can grab and exchange items easily. Also with the amount of trips I have it's super easy to manage order and deliveries on time.
BE PRESENT
You can plan all these things using the Mind Planner not just this year's Women's Day but for a lot of years to come. It is a customizable planner that helps you create mindset habits, empowering your future and a better self. Build your lifestyle and productivity system and refill whenever you want. It is made with pure cruelty-free leather.
Always remember that your mind powers your actions. Keep it running and give it a healthy outlook. Choose to hang out with the people who make you feel good about yourself rather than those who love bringing you down. Learn to say 'no'. Never force yourself to become a people pleaser. People pleasers often satisfy others but end up carrying a mound of depression in their minds. Do not hesitate to look out for help, be it from your family or a professional.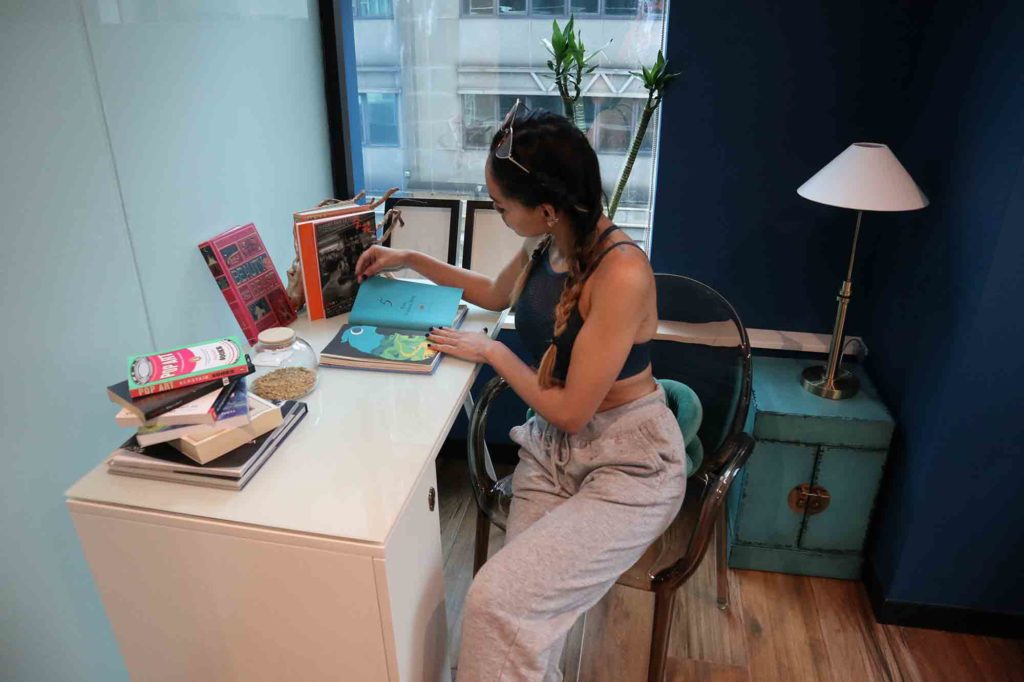 TAKE CARE OF YOUR MIND
The best place to choose who you want to engage with and what you want to talk about is at the Headspace App with over 100 wais to teach you how to meditate over thankfulness, mind focus and be on connected with what you are doing now. Get involved. Let it all out. Grasp positivity and learn from the best.
Self-care includes how well you manage your time. Taking time out for you is extremely important. It reboots your system and gives you a balance in life. Explore your talents, your drives, your inspirations. Take a day off to think deeply about yourself. Disconnect yourself from gadgets and take off. Switching off from your mundane routine freshens you up.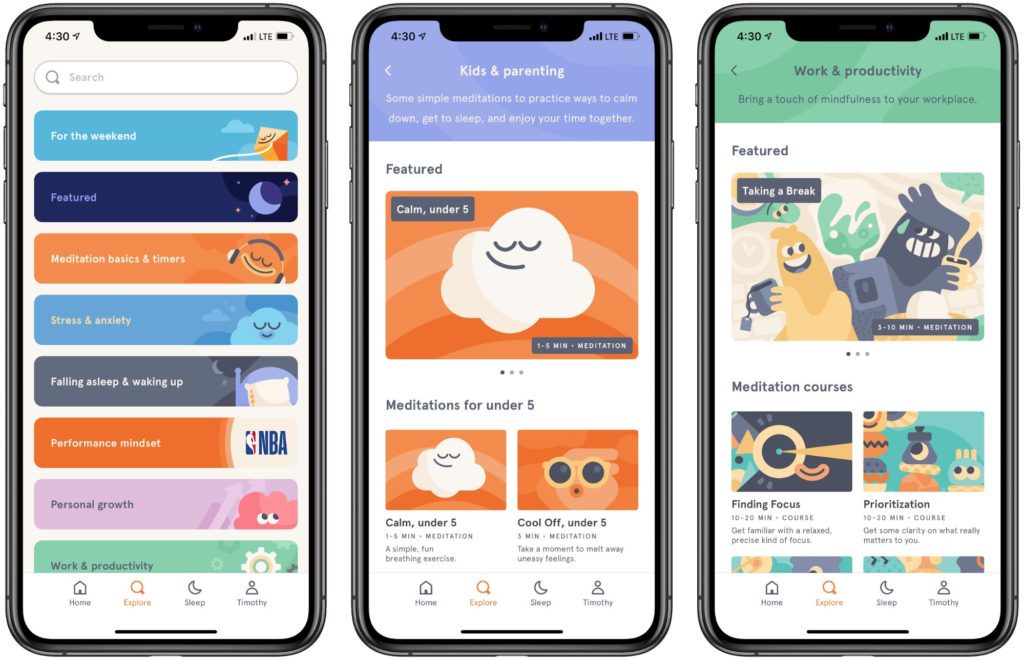 SEE THE WORLD
Take a short vacation with the help of One Travel. It is the best recourse to find a cheap ticket as quickly as possible. Plan a vacation through their packages and go off to your most desirable locations around the globe. Let One Travel do all the work while you pack your bags and get ready!
So, go to my global sisters! Derive inspirations from one another and resume your lives filled with love for yourself. Exude kindness, confidence, and compassion into the world. Start your day filled with brightness because you are the stars in the sky! Happy International Women's Day to all the ladies out there.