Shanghai Is A City Of Paradox And Change, It Is The American Dream "A La Chinoise" Here 10 Fun And Weird Facts About This City That Can Take You To Know It Better.
SHANGHAI. WEIRD FACTS.
Shanghai, which literally means the "City on the Sea" was until 1842 a small fishing village. After the First Opium War, however, the British named Shanghai a treaty port, opening the city to foreign involvement.
The village was turned into a city, carved up into autonomous concessions administered concurrently by the British, French, and Americans. All independent of Chinese law. Each colonial presence brought with it its particular culture, architecture, and society.
Today, beauty and charm coexist with kitsch and commercialism. From the colonial architecture of the former French Concession to the forest of cranes and the neon-lighted high-rises jutting above the city, Shanghai is a city of paradox and change.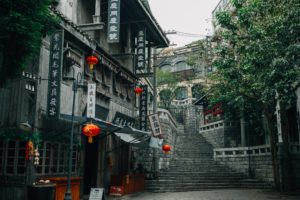 Hope you get to know better Shanghai with this 10 fun-weird facts:
1. Over 4,000 newborn babies were named "Olympic Games" in China while the country was preparing for the Beijing Olympics in 2008.
2. Between 1937 and 1939, an estimated 20,000 Jews traveled to Shanghai to escape the Nazis.
3. In the 1930s, when the Foreign YMCA on Nanjing Lu was the place to be for locals, women had to swim on alternate days to men because the blokes insisted on swimming nude. Typical.
4. When Shanghai was a mere fishing village, it used t be called "Hudu". This derived from a type of wooden fish trap used by local fishermen. This is where the character "hu" on Shanghai's license plates comes from.
5. In the 1920s, a jealous lover got his revenge on his mistress by filling her hotel room at the Astor House Hotel with live animals, including Skippy, all the way from Australia.
Shanghai, which literally means the "City on the Sea" was until 1842 a small fishing village
6. In 1949, the total area of Shanghai was 636 square kilometers. In 2010 it was 6,340 square kilometers.
7. A showgirl at Shanghai's "The Chinatown Dolls" burlesque receives, on average, 12 glasses of champagne, two pieces of jewelry, two bouquets of flowers and at least one marriage proposal per week.
8. In the middle of the night when most people are dead asleep, you can buy giant teddy bears to keep your company off the street. They've wheeled around by local vendors and available for anyone in need of a midnight cuddle.
9. During the Five-Anti purges of the early 1950s, so many people were jumping from buildings in Shanghai that people actually started to walk in the road for fear of someone landing on them.
10. An estimated 45 billion disposable chopsticks are used every year in China. This equates to 1.7 million cubic meters of timber or 25 million fully grown trees.