Subtle is an urban and outdoor brand founded in 2014 in Hong Kong. The label expects to animate the outerwear from a street or urban perspective, subtly merging between style and substance to enlighten young city goers as to a new concept of movement.
It is interpreted as something delicate and sensitive, it's a concept that defines the elements and details to elicit a new recognition of classics and unusual experience that gratifying the senses. This Brand is originated from Hong Kong, made of finest material, trend-conscious, rainwear such as Clothing – Waterproof Streetwear, Fashionable Outerwear, a diverse range of durable Bags, Footwear and Accessories.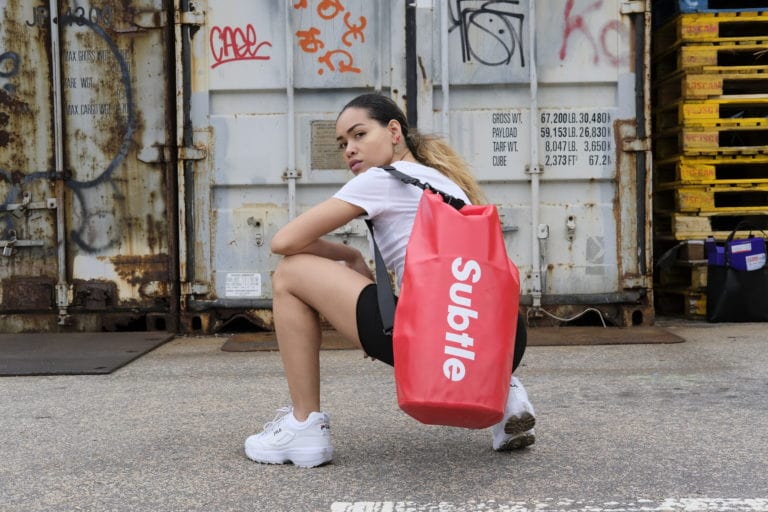 Subtle x Kenjo Chai
"Chaigo" is a stray dog who often rejected, commonly perceived as unseemly, homeless and unwanted. It is a bright turquoise dog that sports a mischievous mint green fur patch around his eye, a reminder of how it is to reject others based on appearance. And this is the message Kenjo Chai wants to share the world.
Chaigo is the signature character of the graffiti Artist Kenjo Chai. And has now found a new home with Subtle. Kenji designed two limited-edition Mr. Rain U1 umbrellas, "The Stray" and "Vandal" both of which are available to purchase directly on the website's store and soon will be sale in selected shops in Hong Kong and Kuala Lumpur.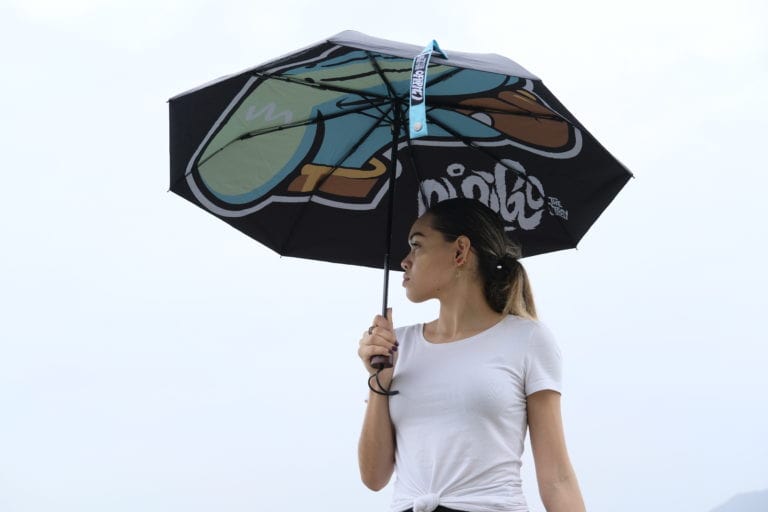 MY "TO GO FOR"
Mr.Rain 707 Folding Umbrella Kenji Chai – VANDAL
Subtle continues to push the boundaries of rain gear by launching a collaboration with the record-holding graffiti artist, Kenji Chai. His iconic character is "Chaigo"- a stray dog that uncharacteristically radiates positivity and warmth.
In this collaboration, Kenji makes a custom design featuring "Chaigo" for Subtle Mr. Rain U1 Folding Umbrella, which will be added to Subtle's limited series of high-performance umbrellas celebrating pop and urban culture.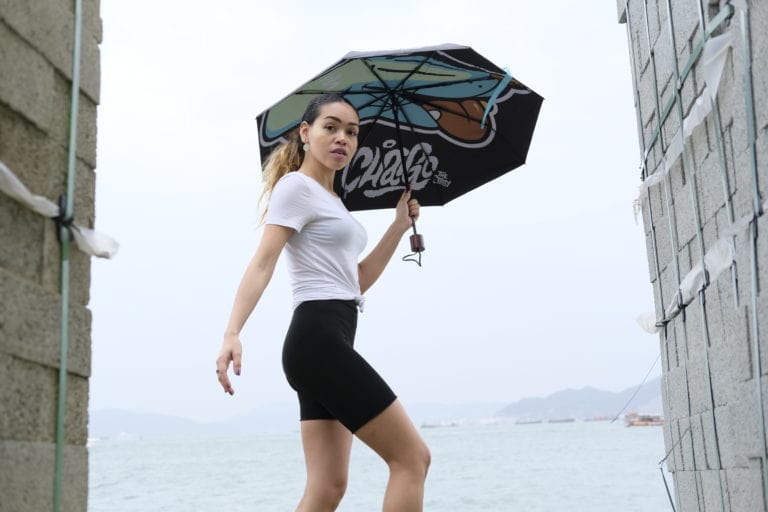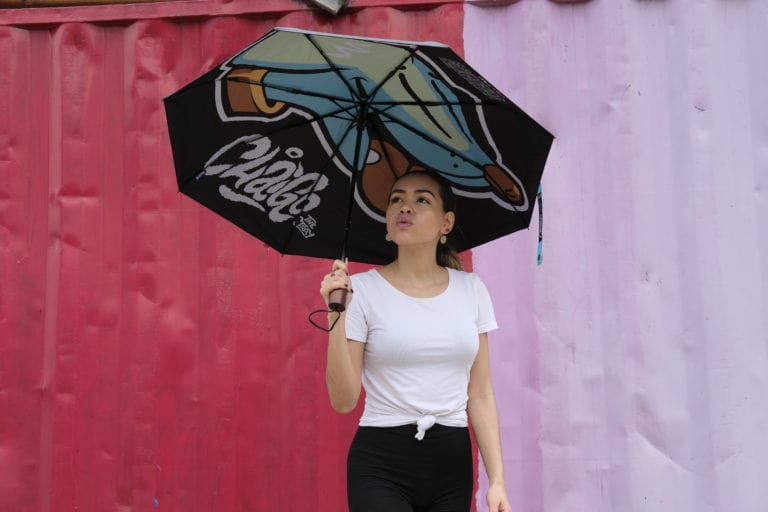 Why it's worthy:
Duo protection from rain and sun exposure

UPF50+ ultraviolet protection

DuPont™ Teflon® fabric coating technology

Beechwood handle with laser etched label

Duo layer of 190T pongee fabric

Exquisite strap and packaged with dry sleeve

Material: 190T pongee fabric

Handle: beech wood

Diameter: 42 inches

Frame: three-section

Shaft: fiberglass and aluminum alloy



The Umbrellas Designer
Kenji Chai – was born and raised in the city of simplicity, Sabah Sandakan, and currently lives in Kuala lumpur. He is passionate about graffiti mural, art, tattoo, and travels. He was bred in comics, cartoons, and storybooks from an early age and spent his days rummaging into these worlds of imagination.
His works include the use of cute and vibrant characters with his main medium being graffiti combining elements of pop culture, fictional censorship, and a positive mental attitude, in all he creates layered scenes of mischief!
Mr. Rain B1 Dry Sack
Originally designed to store, carry and care the Mr. Rain Rain Boots, Mr. Rain B1 is a fully waterproof dry sack that can be used as a backpack, a cross-body bag, or a handheld sack. Both stylish and functional, it has simple yet practical structure to protect your belongings or any other valuables from water, dirt, dust or sun exposure while you're in outdoor activities.
Mr. Rain B1 Dry Sack is consist of three different colors – Black, Red, and Yellow.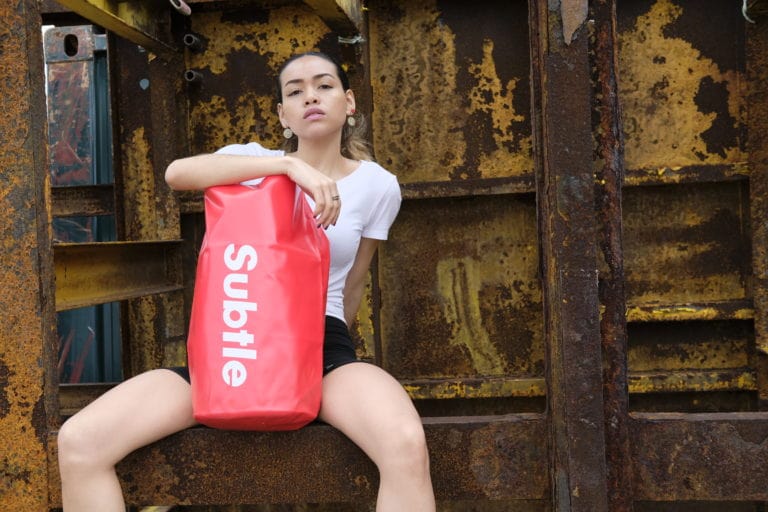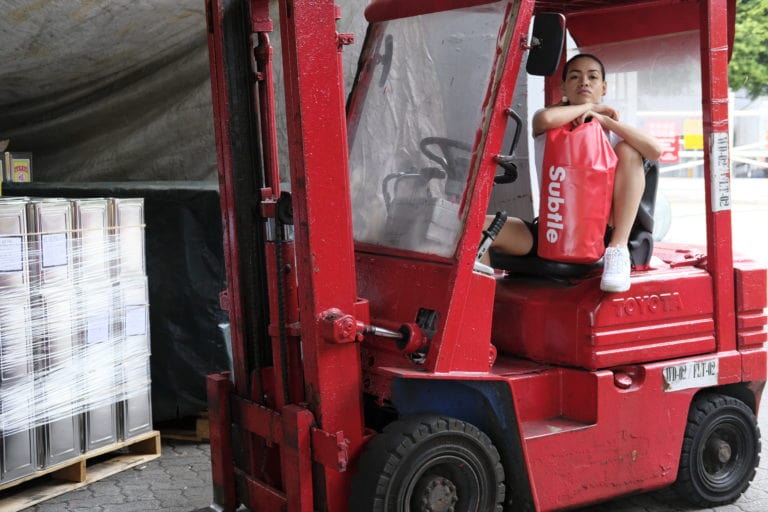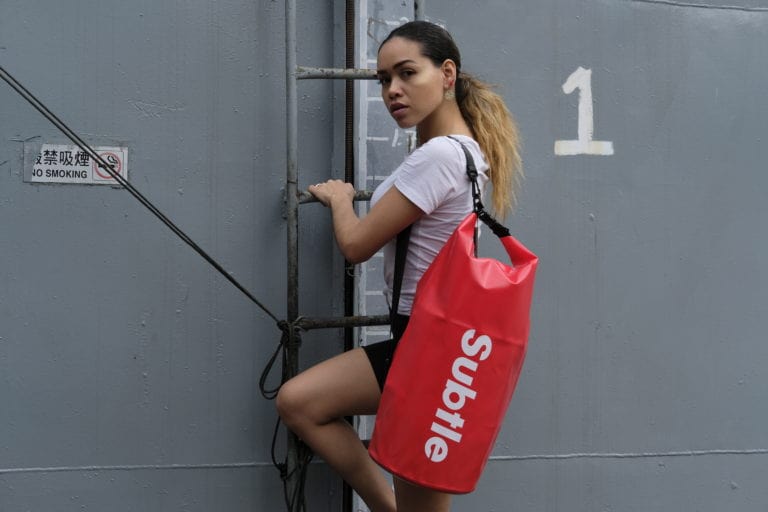 Why it's worthy:
Durable PVC and tech nylon

Ultimately waterproof

Roll top opening

Adjustable shoulder straps

Multiple carrying options
Subtle's purpose is to balance function with fashion and balance urban aesthetics and outdoor functionality. They are using lightweight and waterproof polyurethane fabric with a rubberized coating that can firmly withstand strong winds and heavy rains whilst keeping the wearer both dry and cool.
.
If you found this article helpful leave a comment, or just share!