A healthy vision is a healthy you. Eye-care is just as important as taking care of your lungs for the heart. A poor vision makes your life miserable when you try to read, cook or drive. Taking care of your eyes will ultimately upgrade your overall health too. People with weak vision tend to suffer more from hearing problems, diabetes, etc than those who have good vision. They have a greater probability to fall or get injured. In America, when people of age 65 or above were questioned, 54.2 percent of those who were blind and 41.7 percent of those who had impaired vision claimed to have overall health that was fair or poor. Therefore, for better well-being, taking good care of the eyes is essential.
Does screen time really damage your eyes or is it just another myth?
For people whose jobs require them to be behind a screen all day, their lives can feel like an episode of Black Mirror. It is very scary how much time our eyes spend working on screens. According to the famous ophthalmologist, Ashley Brissette, Assistant professor of Ophthalmology at Weil Cornell Medicine, we should be concerned about the time our eyes hover over screens. She explained that when we make use of screens, we get so involved that we blink a lesser number of times than we usually would: we blink half as much as we usually do to be exact. This leads to the drying out of the eyes. When eyes get dry, you experience blurred vision, burning, heavy, strained eyes, irritation and sometimes tearing up. All this can further lead to severe headaches, tired eyes, and even stress. These symptoms can increase over time. More than 50 percent of the people who work in front of computers suffer from digital eye strain. This is because of the eye being excessively exposed to visible light radiations that have a very high wavelength.
How does long exposure to screens affect your eyes?
You may not realize how much time you spend on a screen and may think it is not too much but according to research, an average American spends 444 minutes on a screen, the Italians 317 minutes and the Indonesians 540 minutes. According to a survey conducted by Washington Post, 50 percent of teenagers claim they cannot live without their devices and 27 percent of parents testify to that. The number of people with nearsightedness has grown around the world. In the UK, the percentage of children who are nearsighted has increased from 16.4 percent today to 7.2 percent in 1960.
Children
The most concerning problems were in the kids who spend around 7 hours a day on screens. An ongoing study by the NIH has determined that these kids have a different cortex, a part of the human brain. This part is controlled information from the five senses. These kids had a thinner cortex at such an early age, something that thins over time. Children, who spend more than 2 hours a day behind screens, when tested, showed less thinking and language skills.
If you are wondering if you can do something to help save your eyes from permanent damage, there is. In the Workplace Eye Wellness Month, the American Academy of Ophthalmology gave useful tips to people who work behind screens all day. Some of their guidelines are as follows:
Make your you keep a good distance (at least an arm's length) between the screen and your eyes. The eyes need to put more of an effort up close which puts a strain on them. A slight downward position of the eye from the device is best to minimize strain.
When the light in the surroundings is brighter or less bright than the brightness on the screen, the eyes need to work extra to adjust to the screen and go back and forth between the surroundings and the screen. Increase the contrast on your device to relieve your eyes.
Take a break every now and then
Look away from your screen every other 20 minutes for 20 seconds to give the eyes time to rest. Blink as much as you can to avoid the eyes from drying out.
Retain moisture in the eyes
You can do this by using artificial tears when you feel like your eyes need moisture. A humidifier can also help give your eyes the right amount of humidity.
Do not use your phone before sleeping
It is proven that visible light from screens disrupts the circadian rhythm and sleep cycles of our bodies. This can lead to sleeplessness, as blue light keeps you awake, and waking up tired. Turn on night mode to minimize blue light emission.
Why using contact lenses can maintain healthy eyes?
Contact lenses are the most common alternatives for glasses. In fact, over 45 million Americans make use of contact lenses. They are very safe to use on an everyday basis. However, they can manage to damage your eyes if you refuse to take care of them. With tips offered by experts, you can have happy, healthy eyes while still making use of contact lenses.
Wash your hands thoroughly first
When fixing the contacts in your eyes or removing them, make sure you use clean hands. Apart from being clean, they should also be dry. Avoid using highly fragranced hand wash that adheres to the skin and might enter the eye.
Do your eyes separately and one by one in the same order you do every time. This will prevent the right eye contact going into the left eye and vice versa which can lead to irritation and subsequently, infections.
Never use water to clean your contacts
Using tap or bottled water to clean the contacts and damage the contacts permanently and cause eye infections. Use a specially-made-for-contacts solution to ensure no bacteria are transferred into your eye.
Sleeping in your contacts is the worst thing to do
This is the most basic and important rule of wearing contacts. This can lead to permanent damage of the eye because contacts tend to block oxygen from reaching the eye. Worst case scenario: it will cause blindness.
Make sure to protect the contacts from dirt, dust, makeup or sweat. Be careful while doing your mascara or eye makeup. Keep away from dusty places and remove your lenses before you remove your makeup to prevent your liner from smearing and getting into the eye.
The case is equally important
People generally tend to clean their contacts regularly but completely forget cleaning the case which in turn makes the clean contacts dirty again.
RECOMMENDED PRODUCTS FOR A GOOD EYE CARE ROUTINE
Biotrue One Day 90 Pack Daily Disposable Contact Lenses 30 Lenses Per Box
If you are looking for a safe lens option, try this one out. The Biotrue One-day contact lens is disposable and made from a special material called HyperGel. The outer surface of the lens is made to replicate the lipid layer of tear film to ensure consistent Optics and keeps the eyes hydrated. The water content is also the same as the cornea i.e. 78% which makes the lens super comfortable to wear. It does not keep the eyes from breathing and at the same time protects from harsh UV rays. They will make you feel forget that you are wearing any lens with how perfectly it fits the eye. The High Definition Optics feature provides a crisp, clear vision, even in dark places.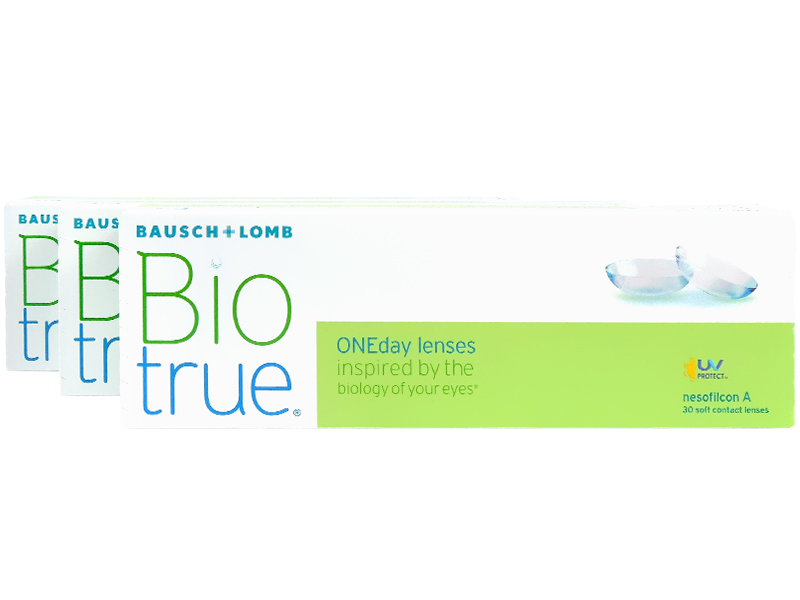 $75 (Shop Now)
Day Acuvue Define Radiant Bright with LACREON Daily Disposable Color Contact Lenses30 Lenses Per Box
This lens imitates your natural iris and gives your eyes a natural glow. The lens features patterns just like the eyes have to create depth to the iris while its varying translucency blends in with the iris to highlight depth, giving the illusion of sparkly, big eyes. The lens also retains moisture in the eyes giving you a comfortable experience. It ensures the access of oxygen and saves the eyes from 97% of UVB and 82% of UVA radiation for healthier eyes. For a unique eye experience, the lens is available in seven unique designs to best suit your eye. It does not hide your eyes but beautifies them so you can embrace them. Since they are disposable, optimum eye health is ensured were not cleaning the lens is not a problem anymore. They have UV blocking technology that protects the cornea and internal structure of the eye.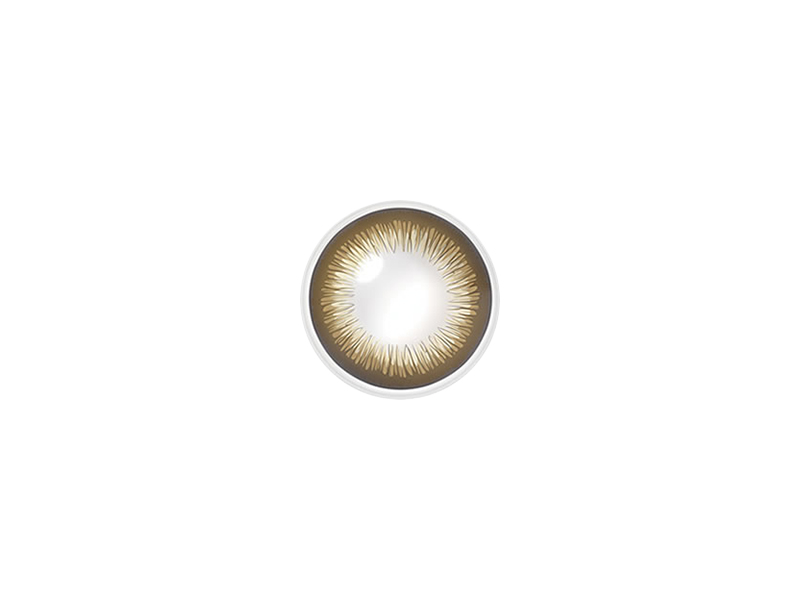 $35.50
 (Shop Now)
Biomedics 55 Weekly Disposable Contact Lenses 6 Lenses Per Box
Biomedics 55 Premier offers a special feature of managing spherical aberration between the lens and eye i.e. it helps focus light at a common point. This helps you give a sharper and more focused vision. The thin patented edge design gives comfort. You deserve the best service when you pay for this lens. Their performance is clinically proven. The lens is made of 45% of Ocufilcon and 55% of water.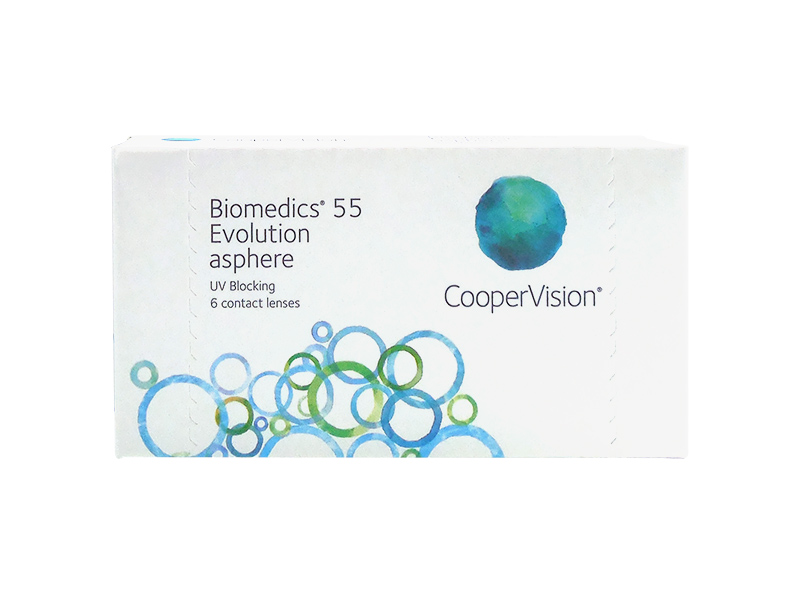 $23.50 (Shop Now)
1-Day Acuvue Moist Acuvue Daily Disposable Contact Lenses 30 Lenses Per Box
This 3-step featured lens is versatile and specially made for people with short and long-sightedness and low-maintenance people. The 3-step features include long-lasting freshness with Lacreon technology that maintains the moisture in the eye, Ideal for Dry eyes feature with an Etafilcon material for a moisture cushion and Ideal for Busy Lifestyles feature with a tint and thin edges for easy use. The lens also has UV protection. It has a water content of 58% as well as the technology of insight and helps people with presbyopia to see objects far or near clearly. It has an Eye-Inspired Design that stabilizes the eyelids by keeping the lens in place for a trouble-less experience.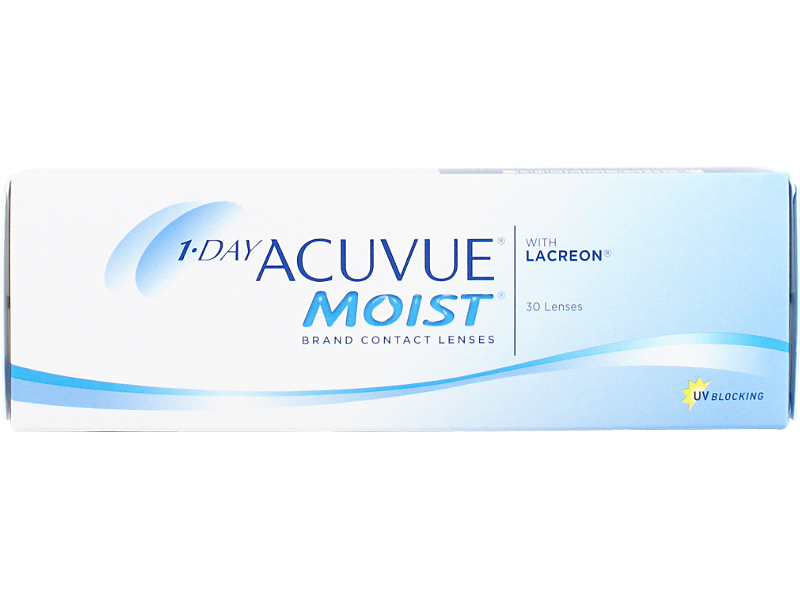 $23.50 (Shop Now)
Clariti 1-Day Daily Disposable Contact Lenses 30 Lenses Per Box
These lenses are recommended by its users as comfortable, easy to wear and of the best quality. Its WetLoc technology helps balance the moisture all day long by attracting water molecules and spreading them. It also gives UV protection from 72% of UV-A and 98% from UV-B rays. These silicone hydrogel contact lenses give oxygen permeability to the cornea for a comfortable experience. Being disposable, they offer the option of healthier eyes. They are especially recommended for people who are low maintenance and have a weak vision. These lenses are made up of Somofilcon A that has a water content of 56%. With the Advances Edge Technology, vision and comfort both are not compromised.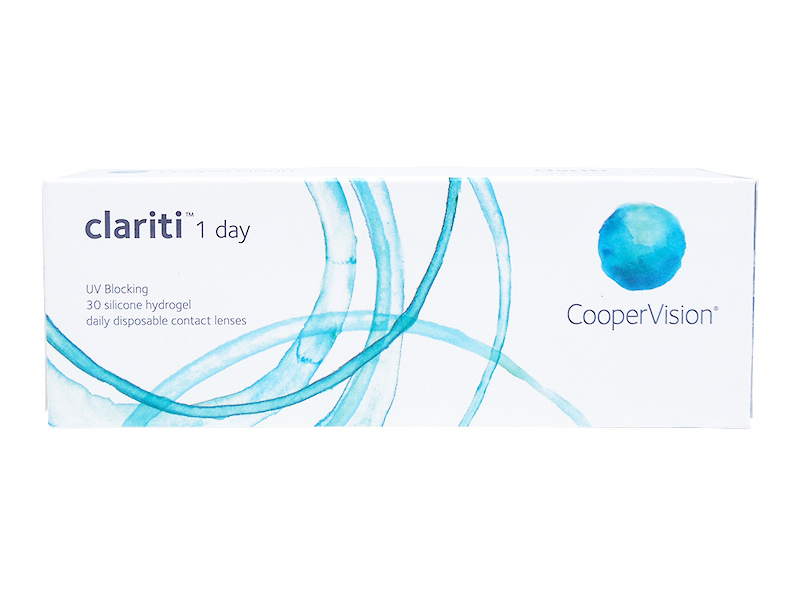 $25.50 (Shop Now)
O2 Optix Monthly Disposable Contact Lenses 6 Lenses Per Box
These high precision lenses are made with silicone hydrogel and ample oxygen on the surface for healthier eyes. The lens also offers a biocompatible plasma surface with advanced aspheric design to drive away bacteria and dust particle build-up which results in a clearer vision. If you are looking for something that lasts and at the same time is user-friendly, go grab these! They are made with Lotrafilcon B material that is extremely soft and reduces irritation, perfect for everyday use.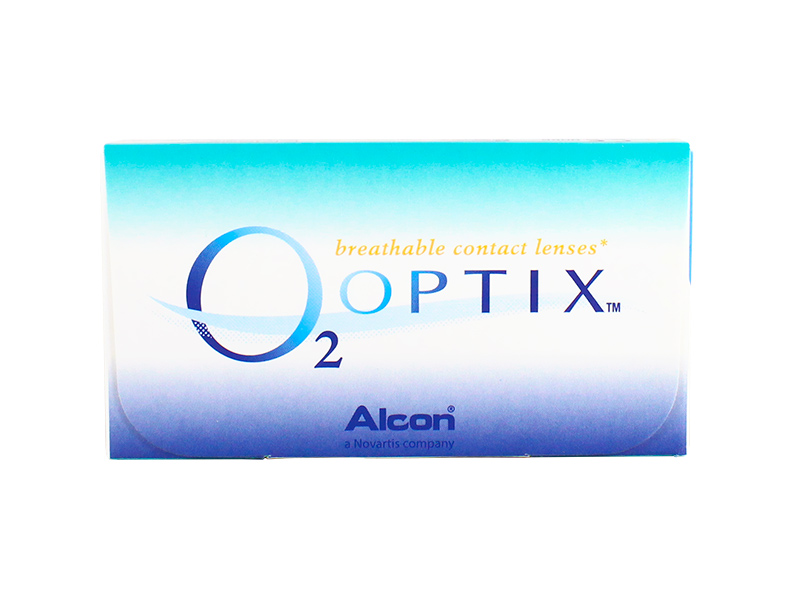 $22.80 (Shop Now)